Go-Karting Richmond: The Furious Evening Pursuit
Last Friday night, the large gibbous moon was hanging high in the sky while Harker Hall boarders were on the highway swiftly commuting; the gained momentum would be unleashed at Go-Karting in Richmond. It might be an once-in-a-lifetime experience as we could feel and chase the bitter evening wind on a kart with rumbling engines and screeching tyres, exhilarating boys with a common desire to rocket along the sinuous racing track. During that race, the smell of gasoline was released, noises were echoing in the venue, and collisions were frequent. In spite of that, everyone had a great time. "It was really… fast. I've never tried this before… [The track, the karts and the equipment looked] professional… and I guess they are pretty expensive… [The activity included] the race… with each other. So I think it's really exciting," said Terry Zhao, a grade 8 boarder at the event.
Leave a Comment
About the Contributor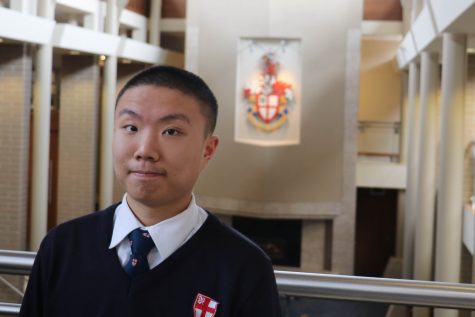 Tommy Kuo, Co-Editor in Chief
A twelfth-grader in St. George's School, Tommy Kuo landed in Vancouver, Canada last year with "a mixture of anticipation and apprehension." In school,...