A Night of Luck: Visitors Across From the Straight
There are two things illegal in the boarding house. Gambling and girls. However, on Friday, October 20th, for one night, all bets were off when Queen Margret's School (QMS), an Independent day and boarding school for girls in Victoria came to visit for the weekend. On Friday night, the boarders donned their best attire to have dinner with the girls from QMS. Served by Sodexo, the attendee's enjoyed a succulent buffet with a mix of seafood, seasonal vegetables, and meats.
After dinner, the dinner tables were traded for casino tables as everybody walked to the Senior School for their evening activity, the Casino Night. The Great Hall was filled with tables from a roulette table to blackjack to poker. On the upper floor, there were also pool tables and foosball tables on the upper floor to accommodate everybody's needs. In the midst of this all, there were also live performances as well as dancing ensuring that it was a memorable night for everyone involved.
Time flew and the night ended with an auction for "St. George's Swag". The end auction marked the end of Casino Night. Friendships were built, laughter was shared and numbers were exchanged and everyone left, anticipating the next event together.
Leave a Comment
About the Contributor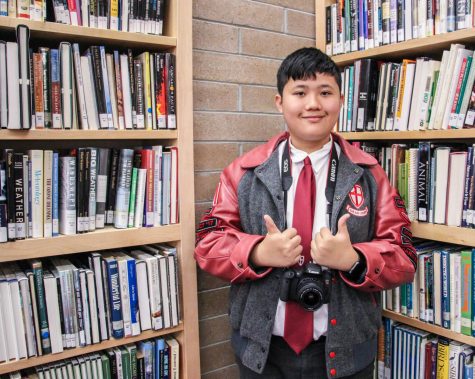 Christopher Ma, Head of Media
Christopher is currently a Grade 12 student from Hong Kong who came to Canada as a boarder in Grade 9. In his spare time, Chris enjoys reading, taking...