The Secret Life Of Boarders: What happens beyond those walls?
Behind the junior school lies a stone building is known as Harker Hall. Since Harker Hall's opening at 1993 (boarding house program at 1930), it has changed dramatically in a diverse set of areas, ranging from its traditions to its format. However, what exactly happens behind these walls?
Boarders wake up bright and early at 7:30, and most of them catch breakfast just before 8 am. Those who do not leave the house before 8:15 will get an early check-in, meaning they have to arrive at the senior school before 8 the next day. After coming back from school, boarders have free time to game, talk to friends, and chill. Here are their regular schedules for the rest of the night.
5:30-6: 30: Dinner in the Junior School Cafeteria  
6:45: Roll Call in each of the floors
7:00-8:30: Prep Time (Time for work or planning)
8:30: Grade 8-9s put their computers and phones in the cart
10:00: Grade 10-11 put their computers and phones in the cart (Grade 11's get to keep their phones)
10:00-11: Bedtime for the entire boarding house
On some days, boarders get to participate in intramural events – which are sporting events in which four houses compete against each other for points. As of writing this article, Maitland is in the lead with Robinson close behind. On the weekends, boarders have to option to sign up for several weekend activities ranging from movie nights, volunteering opportunities as well as visits in the city. Below are a few pictures showing some of these events. 
We took some time to meet with Student Leader and former Creed editor Trevor Li and ask him about his experiences in boarding. When asked if he feels a sense of place at Harker Hall? Trevor said, "Ya, [he] comes here feels a sense of place and it became his second home". Trevor feels the community here is "diverse, big, and full of friendships
The boarder experience is one of the essential aspects of Saints. If day students would like to participate in any weekend activities with the boarders, sign up on the St. George's website. Boarders have a unique Saints experience as they are more exposed the school when compared to day students. In the future, Harker Hall hopes to continue creating a diverse community and establish new events for its boarders to enjoy.
Leave a Comment
About the Contributors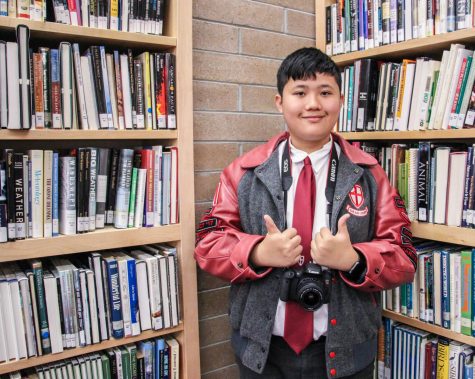 Christopher Ma, Head of Media
Christopher is currently a Grade 12 student from Hong Kong who came to Canada as a boarder in Grade 9. In his spare time, Chris enjoys reading, taking...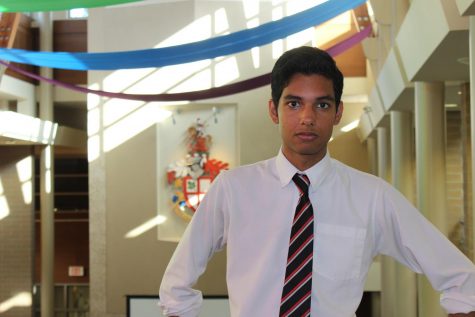 Jaden Bains, Section Head, Arts & Entertainment
Jaden Bains has gone to Saints for 12 years. His interests in the school include Student Government, Saints Conference, and writing for the Creed. His...