"We don't think about these issues in our daily lives"
The Grade 12s performed the third annual Issues Play today during X-Block. The Issues Play is a performance highlighting the less-talked-about issues and struggles potentially surrounding some St. George's students.
Mr. R. Wisden, Head of Theatre Arts, introduced the play by explaining that it wasn't based on generic issues, but rather scenarios that were "tailored" towards St. George's students and could "affect your lives". "We tried to keep it as local as possible," he continued.
The play itself was entirely directed and organised by the Grade 12 actors, and it brought to light concerns ranging from peer pressure and academic stress to implicit racism and unintentionally harmful comments. The show concluded with a Q&A session where students and staff could ask the cast any questions they had.
All senior students will discuss the play and its implications in their advisories next Tuesday on November 22nd.
Leave a Comment
About the Contributor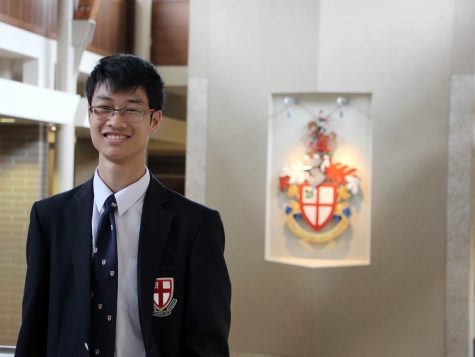 Trevor Li, Editor, Layout
Trevor is a Grade 11 student who joined Saints as a boarder in Grade 8. He has a strong interest in technology and design, and is a member of various technical...