How Ms. Jennifer Torry Found Her Way Into Saints
Her red hair and broad smile instantly come to mind when we think of Ms. Jennifer Torry, who has recently taken charge of The Creed. To gain more knowledge of its new mentor, The Creed had a conversation with her and decided to share her lesser-known story with the school community.
Growing up in Langley and attending school in Abbotsford, Ms. Torry developed an interest in reading and writing while also excelling in mathematics and sciences. She has aspired to be a teacher since she was five years old, a time when she would make her friends sit in a row and listen to her apparently pointless "lectures." For her, going on a teaching career path is a certainty as she wants to be in an environment where people learn and share knowledge with each other.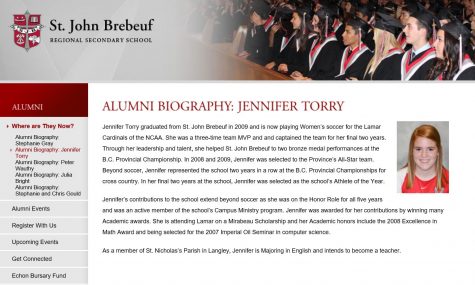 After graduating from high school, she received a full academic scholarship to a university in Texas where she obtained her English teaching degree and continued playing soccer. She then returned to her high school to be a substitute teacher before coming to Saints. The youngest teacher in Saints then, she noticed that "Saints is an interesting school, and there's always something going on." When asked about her perception of Saints as an all-boys school, she considered it a place where "people are more like-minded and there's more movement and energy" than in a co-educational school.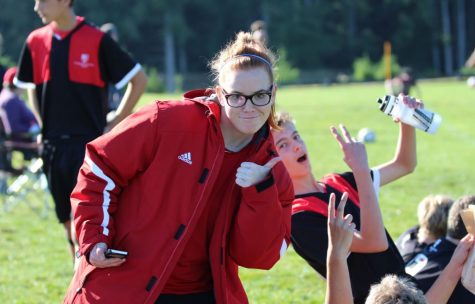 As the current teacher advisor of The Creed, she believes that this online newspaper can be fully run by students. Her task is to find something different that the team can do, so that "returning writers will not feel repetitive." Whether it is in her English classes or on the soccer field, Ms. Torry never ceases to bring her knowledge and positive energy to the Saints community.
Leave a Comment
About the Contributor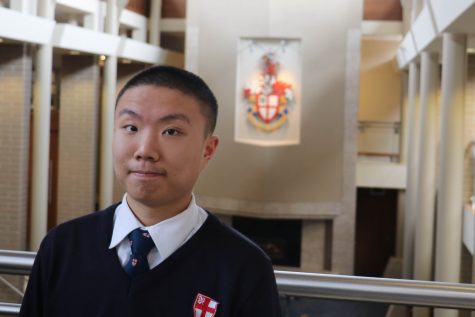 Tommy Kuo, Co-Editor in Chief
A twelfth-grader in St. George's School, Tommy Kuo landed in Vancouver, Canada last year with "a mixture of anticipation and apprehension." In school,...