Pets of Saints #1: Lola
Ten-year-old Lola is half Pekingese and half shih tzu. When she was three years old, she was adopted by Ms. Gin from an animal shelter in Richmond.
Lola's first year in Saints, however, was not very successful. During Halloween that year, she came to school dressed up in a princess outfit, and got lost when Ms. Gin was away. Ms. Gin did not realise this until Mr. Kyba saw Lola, still a stranger to the school then, wandering around and sent the whole school an email asking who the owner of "a dog with a pink dress and a fierce underbite" was. Ms. Gin, feeling "embarrassed" by the email, rushed out of class to look for Lola and found her in the parking lot.
This incident, however, did not stop Lola from integrating into the Saints community. According to Ms. Gin, Lola has become popular in school, and enjoys coming to school and attending lessons with boys.
Despite her popularity, Lola has one pet enemy in school. To find out more about this long standing feud, stay tuned for the Pets of Saints series. Follow @sgscreed and #petsofsaints on Instagram.
Leave a Comment
About the Contributor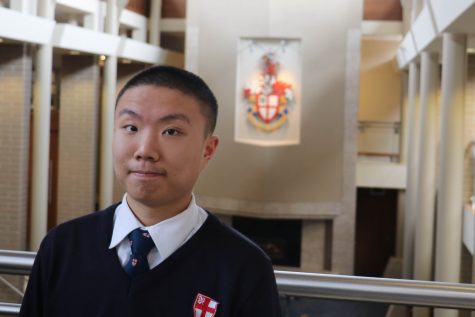 Tommy Kuo, Co-Editor in Chief
A twelfth-grader in St. George's School, Tommy Kuo landed in Vancouver, Canada last year with "a mixture of anticipation and apprehension." In school,...