Band Has Begun: A Season Preview
The music has been chosen, and the countless hours of practice have begun. This year's edition of the Senior Concert Band is fully underway.
Composed of Grads, Grade 11s, and Grade 10s, the Senior Concert Band is poised for an exciting few months, with a variety of styles and techniques incorporated into their collection of repertoire for performances over the next few months.
With the retirement of Mr. Rnic, this is the Music Department's first year under new Head of Music, Dr. Markel. This year is yet another first for the Grade 10s who are making their jump to Senior Band. Now sitting among Grade 11s and Grads, the 10s are sure to be challenged to grow their musicianship and gain experience on their instruments.
In an effort to avoid sounding disoriented, messy, or, in the words of Mr. Rnic, like a "frog band," Band students are always productive and trying to be their best. One can always find a band student putting in the effort somewhere in the band room.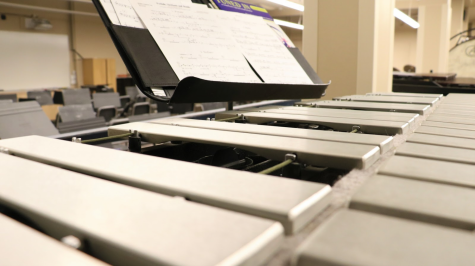 Everyday, Senior Band students are hard at work, whether that be as a full ensemble in the band room, or individual and sectional work in the practice rooms. Every Thursday, the whole Senior Band comes together for their favourite time of the week:
The "eternally 10 minutes behind schedule lunchtime rehearsal".
Each painful lunch rehearsal, hour of class, and individual practice culminates in several performance opportunities for the Senior Concert Band. At these performances, each piece will bring something different to the table. Audiences will surely be both entertained and awed.
"There's a lot of different styles in the pieces this year, and it really shows off the different sections of the band," one Senior Band student noted.
The Music Department will hold multiple performances between now and December.
Saints will receive their first taste of this year's Senior Concert Band at the Remembrance Day Ceremony on November 11th. Next, the Small Ensembles Concert will occur on November 21st, featuring – as the name suggests – small student music ensembles
All of these performances build up to the annual Winter Concert on December 6th. The Winter Concert will be headlined by a guest soloist who will perform with the bands. The Head of Music, Dr. Markel, assured that the audience will "be awed by the artistry of our guest artist." The Winter Concert will feature all 3 of the St. George's Concert Bands, both Jazz Ensembles, and the Wind Ensemble.
"I think they'll be stunned by the diversity of our repertoire," Dr. Markel added.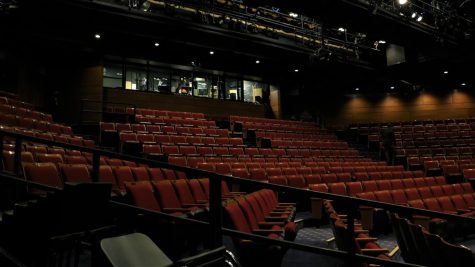 Leave a Comment
About the Contributor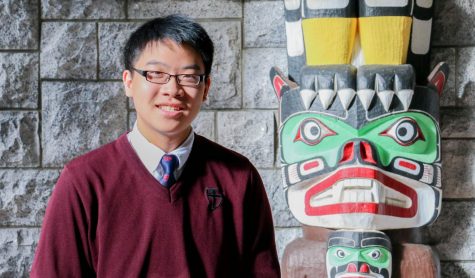 Derek Wu, Staff Writer
Derek is a lifer, and currently a Grade 10 student at St. George's. Passionate about history and Canadian politics, Derek spends arguably too much time...