Chance The Rapper Comes to Vancouver
For the nights of Tuesday October 25th and Wednesday, October 26th, the scene at UBC's Doug Mitchell arena looked as though it was a page right out of a fairy tale, as Chance the Rapper brought to Vancouver his "Magnificent Colouring World Tour". The concerts, which included a guest performance by "Francis and The Lights", were the only two Vancouver performances for Chance who is halfway through his world tour.
A Vancouver performance was not part of the original schedule for Chance's tour, and was added along with Berkeley and Seattle shows. The willingness of Vancouverites to host Chance was proven by the opening of a second performance, which just as the first, ended up being sold out. The Performance, although being held at one of Vancouver's smaller arena venues, was extremely popular and brought in a large crowd, a majority of whom were post-secondary age.
On both nights, the performance's scheduled start time was 8:15 for "Francis and the Lights", a one man performance by producer and musician Francis Farewell Starlight. Starlight had notably collaborated with Chance and other well known rappers, including Kanye West, on multiple projects in both Chance's new album and previous singles. Although popular in his own right, the performance was not as anticipated as Chance himself, and the performance left many slightly confused as to the scheduling and expecting "Channo" to appear soon.
Chance took to the stage and immediately got the crowd excited, performing one of his hit songs "Angels" right off the bat. Chance kept the energy up throughout almost all of the performance, performing songs from all three of his mixtapes, 10 Day, Acid Rap, and Colouring Book. Chance also performed other songs, which he was featured on and stopped many times in between songs just to talk with the crowd.
When Chance finally exited the stage, the crowds would not let him leave, chanting for Chance to return to the stage. For the final song of the nights Francis and The Lights' came back up to perform "Summer Friends" with Chance, and the crowd loved it. Overall both nights were amazing and a night to remember. Vancouver will always welcome back Chance the Rapper with open arms.
Leave a Comment
About the Contributors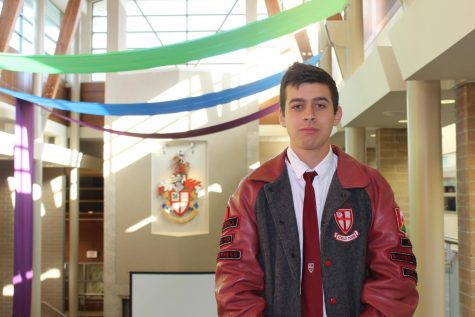 Noah Strang, Editor-in-Chief
Noah Strang is currently a grade 12 student at St. George's School. Noah joined the school in his grade 6 year, and has been a participating student...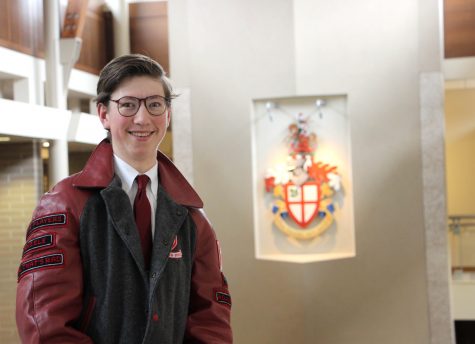 JD Edmonds, Editor, Copywriting
JD Edmonds is a student in his Grad year at Saint George's School. A student since Grade 4, JD has spent a long time in both the Junior and Senior Schools,...