Zach Lieberman: Software Specialist Visits Saints
On April 13th 2016, Zach Lieberman visited the St. George's Senior School as a featured guest speaker for Arts Week, a highly anticipated time of the year at the school when all forms of art are celebrated with workshops, performances and various artistic activities. Hailing from New York, Zach is a computer programmer who uses his expertise in his field to create art in a rather untraditional way. As an American new media artist, he has worked on innovative projects such as the Google talking shoes, the EyeWriter (a system that allows ALS patients to draw with their eyes) and numerous art installations around the world. During his assembly presentation, Zach displayed his work to the St. George's community, urging them to view art from a different angle. He also emphasized the ability of "art and people coming together to solve problems that governments and corporations can't solve."
After an exciting presentation, Zach spent the next few days visiting classrooms and holding workshops where students could ask questions about his work and even create some art themselves. In these workshops, he talked more about his sources of inspiration and the various responsibilities and duties that his job entails. After showing more projects that he has been involved in, he invited students to briefly experience what he does for a living by producing art in unique ways. Zach's visit to St.George's epitomized the meaning and purpose of Arts Week at the school and introduced the community to a new way of thinking about art.
To find out more about Zach Lieberman, click on the link below:
http://thesystemis.com/about/
Leave a Comment
About the Contributors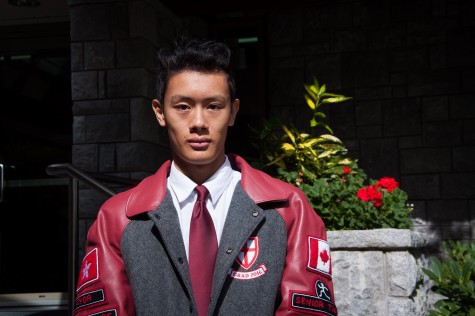 Kenneth Ng, Copy/Opinions Editor
Kenneth Ng is currently a Grade 12 student at St.George's School. Since joining Saints in Grade 8, he has been involved in many areas of the school such...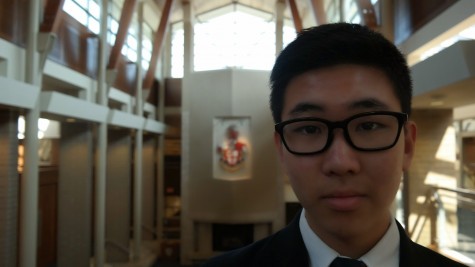 Daniel Yan, Staff Writer
Daniel is currently a grade 10 student at St. George's School. He joined St. George's in grade 7 and is loving every moment of it. He is an active member...