Chasing Rigg: Prestigious Art Work by Rigg Scholar Applicants
Every year, students at St. George's have the opportunity to win the Rigg Scholarship, a prestigious award handed out to students who strive in visual arts, music, and theatre arts. The Rigg Scholarship is named after Philip Rigg, a former St. George's student who was a role model student; Philip was a scholar, athlete and artist at the school. At the current moment, many students are displaying their artwork in the Upper Great Hall for everyone to see. The artwork was placed into two categories: Concentration art and Experimentation art. Concentration art is where students plan what they are designing, and focus on achieving a certain outcome, while experimentation art is where students play around with their pieces, not knowing what the final product will be. Rigg scholars not only gain well deserved recognition for their efforts, but also receive a 500-dollar scholarship from the school. All in all, the Rigg Scholarship recognizes students who strive in arts and music.
Leave a Comment
About the Contributor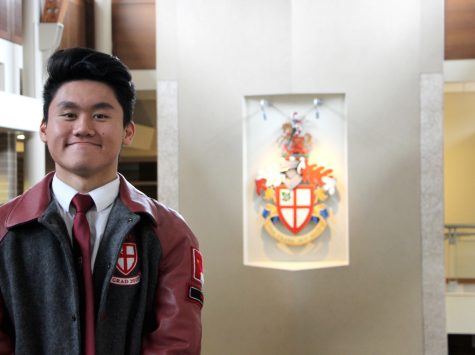 Michael Hua, Media Coordinator
Michael Hua is a grade 12 student at St. George's. He applied to Saints for the grade 11 year , which marked his first year at the school. Michael immediately...