South Asian Culture Day
As many of you know, South Asian Culture Day was hosted last Thursday. The event was a great turn out as many lined up for their share of delicious butter chicken. Afterwards, students enjoyed a spectacular traditional Indian dancing performance, and were able to join in and learn the dance themselves later on. Monie Tutt (Grade 12), head of the Arts & Culture committee organized the event alongside Justin Schwartz (Grade 12). "South Asian Culture Day is just a swag time so that all the saints boys can just embrace their inner Indian. They get to see some Indian performances and enjoy Indian food and experience a new culture," Monie told us after yet another very successful event hosted by the Arts & Culture committee.
South Asian Culture Day is meant to introduce a culture to the community of St. George's School that most staff and/or students would not already have experienced before. This year, the Arts & Culture committee plans to host many events of the like to introduce many different cultures to the community of St. George's, as well as to introduce many different types of art through shows, displays and more.
The event was an overall success, and the school community definitely enjoyed it, as the entire Lower Great Hall was packed with students observing the traditional dances while enjoying their home-made butter chicken. Monie hopes that these events can continue to take place even after he graduates so that the introduction of different cultures and arts can be available for everyone who attends St. George's in the future.
Leave a Comment
About the Contributor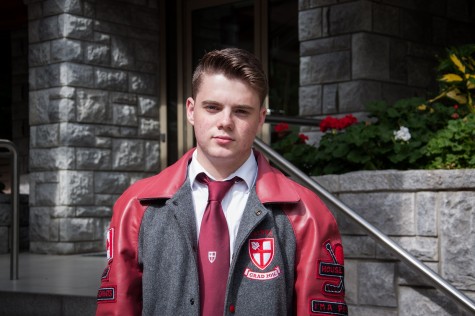 Cole Attisha, Head of Photography
Cole is 17 years old and is in Grade 12 at St. George's School. He has an immense obsession with automobiles, and plays sports such as midget house hockey...