Rigg Scholars of 2014-2015
"I am extremely honoured to receive the Rigg Scholarship, as art is something that has always played a key role in my life. I think it's the way in which art allows me to express my interests while giving me the opportunity to stand out from the crowd that has kept me striving to constantly create. Receiving the Rigg Scholarship is something that I have worked towards for quite a while now, and it made me look at my work in a very technical manner. I tended to every little detail and had to work through many different obstacles; It challenged me to bring the best out of my work." – Bennet Adamson, Visual Arts Rigg Scholar of 2015.
The Rigg Scholarship is awarded annually to a few Grade 11 students who have proved their strong artistic abilities and good leadership qualities. A taxing application, the Rigg Scholarship requires 6 projects, 3 concentration and 3 exploration. Beyond Visual Arts, we also have Rigg Scholars in the fields of Music, Theatre, and Stagecraft. Congratulations to the new Riggs of 2015:
Visual Arts: Bennet Adamson, Jordan Liu.
Music: David Cheng, Louis Wei, Alan Wong, Tk Nah.
Theatre: Hayden Davies
Stagecraft: Andrew McLean
Spencer Quong, one of our current Visual Arts Rigg Scholars, shared his thoughts on the selections.
"It was exciting to see all the work coming together in one place. Even though I've witnessed a lot of it being created in the studio, it's a different experience seeing the pieces on display, curated with the rest of the artist's work. That's one of the things that I think makes applying for Rigg so special; even if you don't get it, you still get to put on your own mini-exhibition for the school. And while the process is incredibly stressful, it is also really rewarding."
The Creed looks forward to writing more about next year's Rigg scholars and applicants.
Leave a Comment
About the Contributor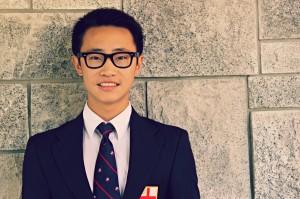 Paul Wang, News Editor
Paul is currently a Grade 10 at St. George's School. Working as the News Editor for The Creed, he is responsible for editing and refurbishing articles...