A Clash Of Kings: The Review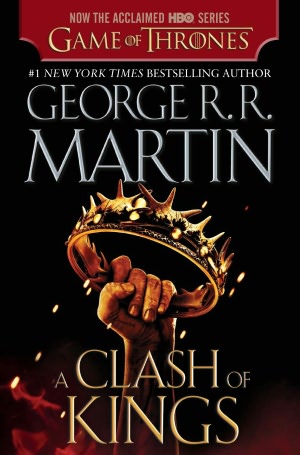 A Clash of Kings is the second book in George R.R. Martin's series titled A Song Of Fire And Ice. It begins after the events of A Game of Thrones. The kingdom of Westeros is undergoing a civil war, following the execution of Eddard Stark Warden of the North. Now there are four men who claim to be king. There is Rob Stark who claims the north to be its own sovereign kingdom, there is Stanis Baratheon who claims he is the lawful heir to the throne, there is Renley Bartheon who believes he would be the greatest king for Westeros and then there is King Joffrey who to everyone's knowledge is not the true-born son of the King. The northern guardians, the Knight's Watch, have sent a reconnaissance force to investigate the king beyond the wall, Mance Rayder as he gathers an army to invade Westeros. Meanwhile, across the sea, Daenerys_Targaryen continues in her quest to form an army and invade Westeros following the death of her husband Drogo.
This Specific book emphasizes the politics in the capital city and the civil war ravaging the countryside. As the title suggest this book focuses on the would-be kings and their quest to power. I personally enjoy how the reader can decide to support a specific king and become immersed in the story even more. The characters in A Clash Of Kings are highly relateable and their dilemmas are similar to those that young adults face, making the read that much better. The book touches on many themes that young adults are familiar with such as, love, duty, family and the ever-constant fight for power. George R.R. Martin has outdone himself and I give this book a 4.7/5.
Leave a Comment
About the Contributor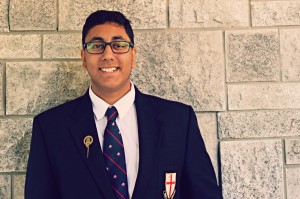 Monie Tutt, Arts & Entertainment Editor
Monie is currently a grade 10 student at St. George's School.  He loves current events and politics. However, when he isn't concentrating on foreign...