Poetry In Voice: Harrison Ritchie 15′
Every year, students ranging from all grade levels participate in the English oral project of Poetry in Voice. Students are required to memorized a poem of their choice and perform to their fellow classmates. The task to present is indeed difficult but Saints every year proved to rise up against the challenge and accomplish the feat with maximum effort. The project participants compete for the champion title in each grades. These winners then go against each other with a different poem prepared. With a school finalist determined, it is possible for that individual to go to the even higher level of competition, possibly the Nationals!
Enough said, the above is a clip of the grade eleven participant, Harrison Ritchie.
Enjoy the performance!
Leave a Comment
About the Contributor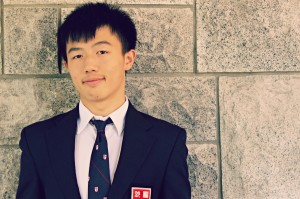 Horatio Chiang, Staff Writer
Horatio Chiang is the real life Han Han, eleventh grader at St. George's School. Han is new to St. George's and feels fortunate and privileged to be involved...