Schoolhouse rap
Last week at St. George's Baba Brinkman visited the grade 11 English classes during our final period. Baba Brinkman is an educational rapper. He studied at Simon Fraser University where he received his master in English Literature. Baba wrote his thesis comparing rap music to the Canterbury tales. Baba talked about social psychology with his rap songs placing emphasis on human nature. Most students who saw the performance gave excellent feedback.
"Baba Brinkman completely blew me out of the water. Throughout the entire thing I was laughing and focus never wavered for even a second. Even though Baba was funny he also presented an idea that made everyone in the audience think critically. This ability to ability to present an idea that some people might consider "boring" and present it in a creative way so that it forces people to think about it is an amazing skill that everyone can learn from." -Liam Mcgillary
"Baba seemed to speak directly to the audience. This connection meant that the content was even easier to understand" -Duncan Stothers
Baba rapped about different Canterbury tales, as well as doing dubs of modern rap. His performance was well received by the students of English 11. 
Leave a Comment
About the Contributors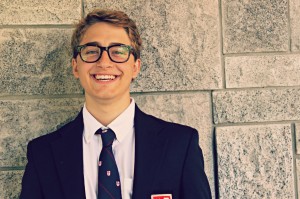 Stuart Milde, Author
Stuart Milde is a new grade 11 student at Saint Georges. Born and raised in Nelson B.C,  he leaves his family behind to explore opportunities at Saint...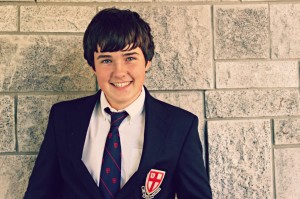 Robert Driscoll, Social Media Director
Robert Driscoll is a Grade 11 student at St. George's School in Vancouver, B.C. He is originally from Nelson, B.C. but he moved to Vancouver in 2011 for...