Cars Of Saints Special: Lamborghini LP550-2
On a sunny afternoon in February, a special treat was brought to St. George's, courtesy of West Coast Car Events and the Saints Automobile Club. Kept a surprise for the duration of the morning, a lot of people were debating on what it could be. However, at lunch, when the car arrived, the eager students were delighted to see a shiny, vibrant orange Lamborghini parked outside in Dr. Matthew's parking spot. The Lamborghini Gallardo LP550-2 reversed out of the spot and was moved right out front of the main entrance to the school, downshifting the gears of the sequential paddle shift transmission, letting out the heavy scream of its 550 horsepower, naturally aspirated V10 engine. Viewers were able to enjoy a view of the gorgeous Italian engine and an exciting display of how loud that engine can be. After lunch break, when most viewers went to class, Creed members began an exclusive photo shoot with the car. There will be more cars like this to come in the future, as well as other events hosted by West Coast Car Events and the Saints Automobile Club.

Please enjoy the attached photos of this amazing piece of Italian automotive history.
Leave a Comment
About the Contributors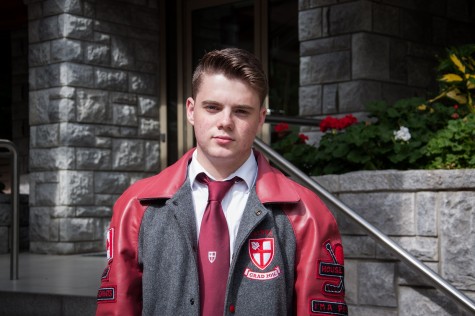 Cole Attisha, Head of Photography
Cole is 17 years old and is in Grade 12 at St. George's School. He has an immense obsession with automobiles, and plays sports such as midget house hockey...
Quinn Cole, Staff Writer
Quinn Cole is currently a Grade 11 student at St. George's School. Since joining the Saints community in grade 8, Quinn has been actively involved in...