Tuesday, October 31st, 2023—After a spooky, festive Halloween day enjoyed by all, the 1st XI kicked off in a crucial wild card playoff game against Handsworth. Going into the game, the team knew that this game would determine the future of their season. Team captain Kiran Nielsen 24' commented prior to the game that "the game will speak for itself, the boys are gonna give it their all."
The game kicked off at 3:15 on Mortensen Field. It was a hard-fought game from both sides. Handsworth scored the first goal; however, this didn't faze the 1st XI, they continued to fight with passion and with a drive to win. Later in the half, Jayden Thompson 24' scored a textbook goal off of a cross from Tage Pooni 24' to tie the game at 1-1.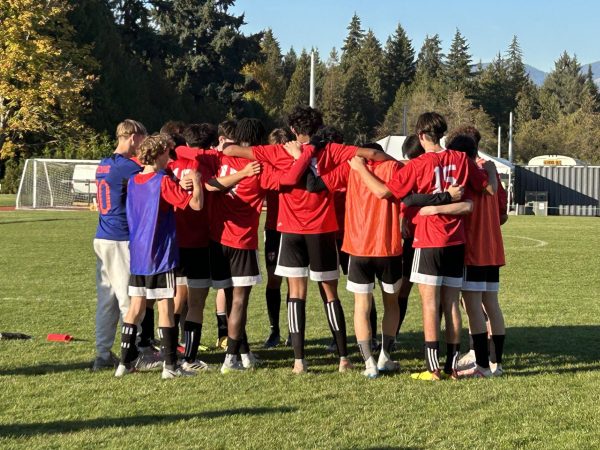 The boys huddled and discussed plans for the second half, and sent themselves into the second half with a cheer full of energy. Unfortunately, they went down 2-1 quickly, with goalkeeper Nate Clarke 24', letting a tough shot slip through his hands. Nevertheless, the boys kept their heads up high and continued to play at a high level. The crowd could see the intent that Will Tam 24' had when the ball was kicked off, going on to score what many called a "beautiful goal", once again assisted by Tage Pooni 24'. With the game now being tied at 2-2 and with little time left in the half, both teams were buzzing.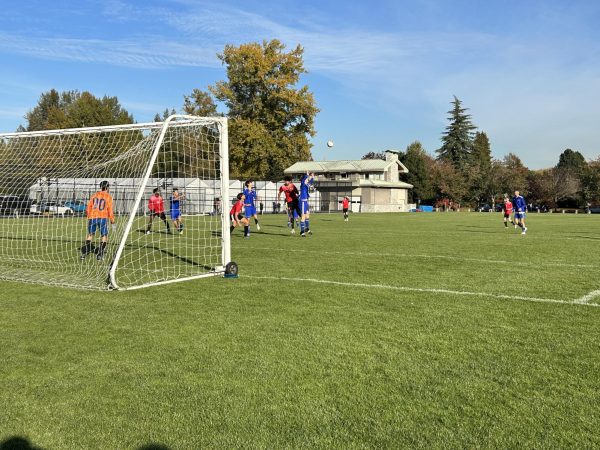 The score continued to be tied going into the end of the second half and as it was a playoff game a tie would mean that the game would have to go to overtime. This meant that 10 minutes of extra time would have to be played. The energy continued to be through the roof with Jayden Thompson 24' going on to score the goal that would win the game.
Ultimately the game was well fought by both sides and extremely close throughout.
Let's continue to support the team, this time from home, as they play their next game on Thursday, November 2nd against West Van at Ambleside Park.