Canada's Quest for the Cup
Wednesday October 11 marks the beginning of the 2016/2017 NHL season. After all seven Canadian hockey teams failed to qualify for the Stanley Cup playoffs last year, Canadian hockey fans will await for the Stanley Cup to be risen by a Canadian team for the first time since 1993 when the Montreal Canadiens defeated the Los Angeles Kings in 5 games.
All 7 Canadian teams were busy this offseason. We are going to take a look at how all the Canadian hockey teams look for this upcoming season.
The Calgary Flames number one priority this offseason was finding a new starting goaltender after Jonas Hiller left to play in his home country of Switzerland. The Flames acquired goaltender Brian Elliott from the St. Louis Blues. Elliot finished the 2015/2016 season with an impressive 2.07 GAA (goals against average) and a 0.930 save percentage."With this trade, Calgary's obviously shown a lot of interest in me and it was welcoming. Just having the GM and the coaching staff show interest in me, it makes me feel great. It makes you want to get to Calgary right away," Brian Elliott said after he had been traded to the Calgary Flames.
The Edmonton Oilers made some massive moves this offseason shipping off two former first overall picks Taylor Hall and Nail Yakupov. Taylor Hall was traded in a one for one deal to the New Jersey Devils for Defenceman Adam Larsson. Nail Yakupov was traded to the St. Louis Blues in exchange for prospect Zach Pochiro and a conditional 2017 third round pick in the NHL entry draft .
The Oilers also signed free agent forward Milan Lucic to a 7 year $42 million dollar deal with an average annual value of $6 million. 19 year old Connor Mcdavid was also named the youngest captain in NHL history.
The Vancouver Canucks also had a busy offseason trading 20 year old center Jared Mccann, a 2nd round pick, and a fourth round pick in the 2016 NHL draft to the Florida Panthers in exchange for Defenceman Erik Gudbranson and a fifth round pick in the 2016 NHL entry draft. The Canucks also signed free agent forward Loui Eriksson to a 6 year $36 million dollar deal with an average annual value of $6 million.
The Winnipeg Jets were awarded the 2nd overall pick in the 2016 NHL entry draft and they used that pick to select Finnish star Patrik Laine. Laine led Team Finland to a gold medal at the Under 20 World Junior Championships and a Silver medal at the World Championships. Laine was pleased with how he was welcomed to his new hometown."There were [a lot] of people waiting there, asking for autographs and photos," Laine said. "It was quite amazing to see how many people have come here. It's been good here."
The Montreal Canadiens pulled of one of the biggest one for one trades in the past century trading defenseman PK Subban to the Nashville Predators in exchange for Shea Weber. The Canadiens also signed russian forward Alexander Radulov to a 1 year deal worth $5.75 million. Radulov was an elite scorer in Russia, however; many are wondering if he can produce the same at the NHL level.
The Ottawa senators owner made it clear that he wants to see playoff hockey in Ottawa firing coach Dave Cameron after his first full year. The senator hired Guy Boucher to take over the bench for the upcoming season. The Senators also shipped off 23 year old forward Mika Zibanejad to the New York Rangers in exchange for 29 year old Derick Brassard. Brassard produced 58 points in 80 games for the Rangers last year.
Last but not least the Toronto Maple Leafs were awarded the number one pick in the 2016 NHL draft using it to select center Auston Matthews. Matthews put up 46 points in 36 games for the ZSC Lions last year. He also put up 11 points in 7 games for USA at the Under 20 World Junior Championships helping US earn bronze. The Leafs also acquired goaltender Frederik Andersen from the Anaheim Ducks.
With a busy offseason behind us the NHL season is ready to begin. The first game is between the Toronto Maple Leafs and Ottawa Senators starting at 4:00 PM PT.
Leave a Comment
About the Contributors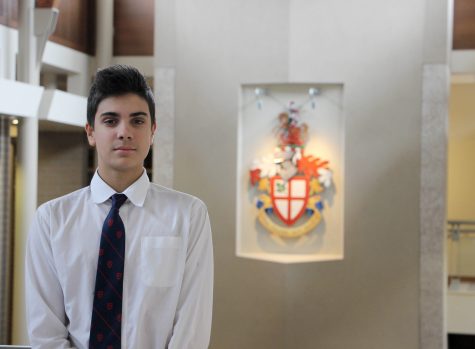 Isaac Dorner, Staff Writer
Isaac Dorner is a grade 10 student at St. George's School who joined in grade 6.  Isaac is a passionate hockey and ultimate player.  He has played...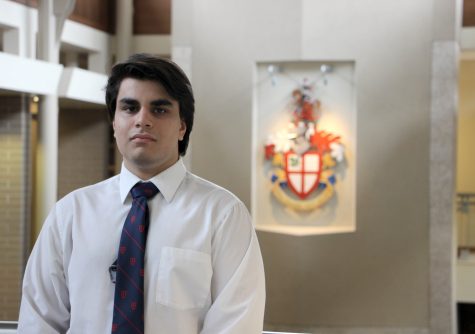 Nathan Bhatia, Editor, What's Trending
Nathan Bhatia is a Grade 10 student at St. George's joining Saints in grade 6. Nathan has found a passion for rugby and hockey. Nathan has played as a...