St. George's First XI Beats Notre Dame at Home
On Thursday, September 22, 2016, the St. George's First XI soccer team played their second league match against Notre Dame's First XI at home. The full-time score ended as 4-1. The goals scored for St. George's were by Mateo Donelly, Thomas Kirkwood, and Shawn Letvinchuk. At half time the score was 1-0 for St. George's School due to the efforts of Mateo Donelly. Late in the second half, three goals were scored by St. George's, one by Thomas Kirkwood and two by Shawn Letvinchuk making the game 4-0. Near the end of the match, Notre Dame managed to score a goal from the penalty spot, finishing the game with a 4-1 victory for Saints.
Leave a Comment
About the Contributor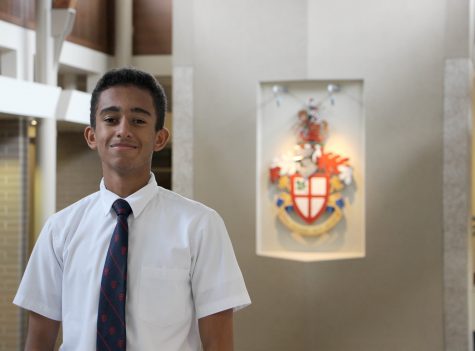 Ahmed Alghamdi, Editor, News, Student Life, and Residential Life
A tenth-grader at St. George's, Ahmed Alghamdi joined the school in grade six. He has a variety of interests within and out of school. In school, he...