A fresh look at a classic story, Peter and the Starcatcher tells the backstory of beloved characters like Peter Pan and Captain Hook. The play follows an exciting ensemble including a precocious girl Molly, a trio of lost orphans, and a band of fearsome pirates— all while they hunt down a treasure chest full of magical "starstuff." It's a story complete with action, romance, comedy, and more.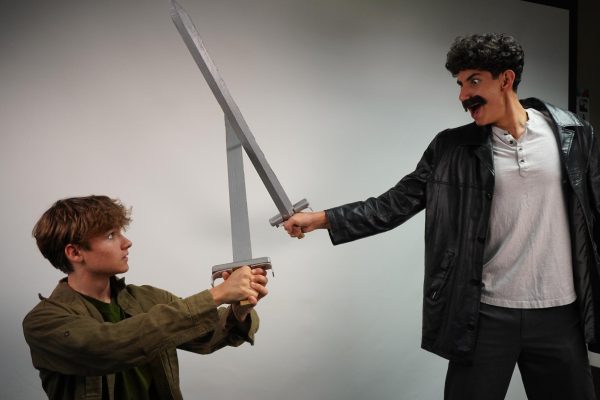 The cast had their first rehearsal on July 6th and have since dedicated up to 30 hours a week to practices. Pay a visit to one of their rehearsals and you'll find the 16 student actors enthusiastically engaged in their lines, songs, and dance numbers. One unique part of this show is that the cast doesn't leave the stage for the entirety of its two acts, which runs for about two hours with an intermission. They transport the audience from docks to ships to islands through their engaging storytelling and movements. Speaking on the representational staging of the play, Jackson Baxter – playing a sailor named Alf – told me:  "This play brings a new challenge, as the movements have to be very fluid, precise, and rehearsed."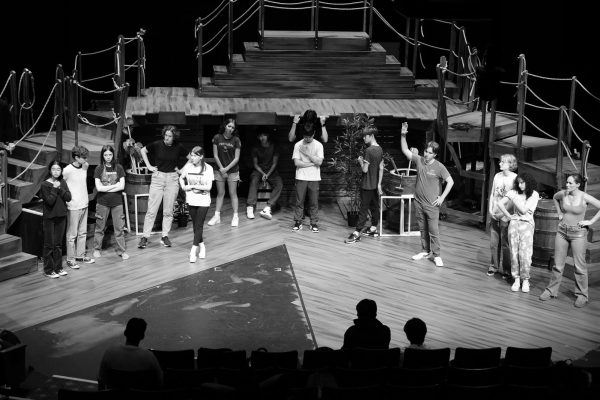 Audience members can expect to be immersed by the enticing storytelling and creative staging of these young actors. They also can look forward to the moving themes about growing up, love, adventure, and family.
Such a production could not be accomplished without the tireless efforts of the director. Mr. Jamie Donnici, a Saints grad and drama teacher, has previously directed four middle school productions and is now taking on his first senior production. He brings his own creative vision to this story and works hard to both direct the cast and create a supportive environment for the young actors.
Speaking of Mr. Donnici, Parker McLellan – playing the titular starcatcher Molly – said,  "he's helped me grow as an actress and helped me realize my full potential."  This sentiment seems to be shared by the rest of the cast.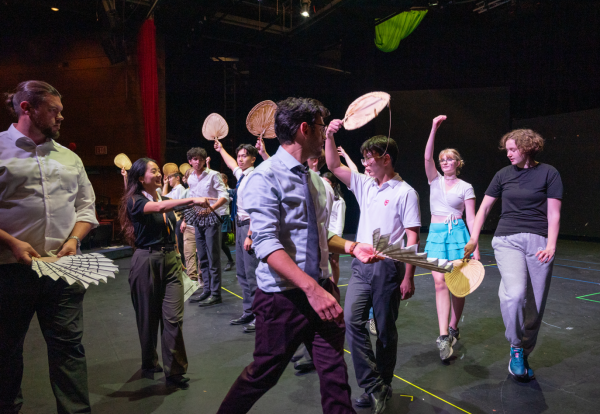 Mr. Donnici said: "my experience directing it has been so challenging but so rewarding. This is the toughest show I've ever directed. There's singing, dancing, fights, drama, comedy, and it all has to blend seamlessly from scene to scene, with a really small group of actors who never leave the stage."
Ben Isac, a drama Rigg Scholar playing Black Stache – the fearsomely funny pirate who will eventually become Captain Hook – spoke on the cast dynamic: "The cast is very much a supportive group who work tirelessly on their own craft while also pushing others to do the same. We've quickly become a tight knit community and are incredibly excited to share this play with an audience."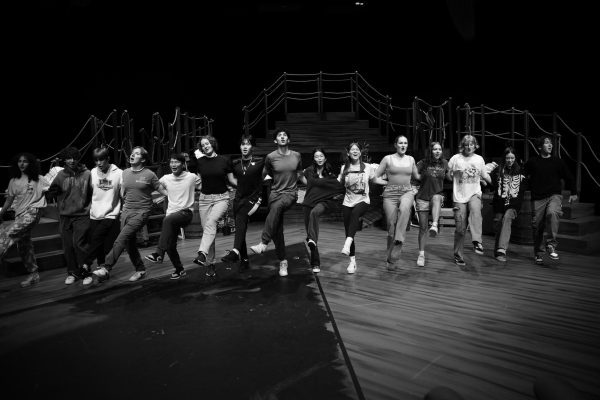 Shaping up to be another successful Saints Players Production, Peter and the Starcatcher is a show not to be missed! Shows are at 7 PM on November 1st, 2nd, 3rd, and 4th.
Tickets are available here: ticket link
Saints Player's will continue the season with the Junior school production of Newsies Jr. in February and the middle school production of The Outsiders in March.