This Day in History, November 28th
November the 28th marked the beginning and the end of several people and ideals.
In 1520, Ferdinand Magellan passed through a body of water into the Pacific Ocean. This body of water was later named the "Magellan Strait".
Also on this day, Nancy Astor became the first woman to ever take a seat in the British Parliament (1919). Fun fact: Lady Astor was in fact American-born.
Speaking of British politics, Margaret Thatcher resigned on this very day in the year 1990. Many celebrated/mourned the gradual passing of Thatcherism, though this economic policy can still affect contemporary British citizens. John Major took over.
November 28th, 1943 was the first time Churchill, Roosevelt, and Stalin met. This fateful meeting between the executives of three great powers ignited a movement powerful enough to topple fascism.
The launch of the first successful mission to Mars took place on this date in 1964. Mariner 4, a United States spacecraft, was invaluable in humankind's journey to discover the cosmos.
Leave a Comment
About the Contributor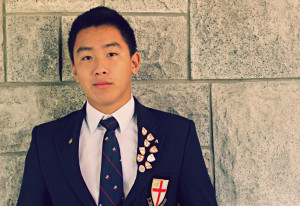 Kevin Lee, Editor-in-Chief
Kevin is a senior student at St. George's School. He has an eclectic variety of interests ranging from political science to graphic design. At school,...