Giving St. George's School an Opportunity to Change a Child's Life.
On February 13th, Dr. Kishore Mulpuri and his team of researchers presented at St. Georges School during their annual Global Stewardship Conference. Dr. Mulpuri was joined by Caden, a Hip Dysplasia patient, who shared his experiences of living with Hip Dysplasia. Additionally, Dr. Mulpuri spoke of raising awareness for the condition through the I'm a HIPpy foundation.
To kick off the presentation, Dr. Mulpuri introduced himself to the audience. Informing them of his medical background. Mulpuri's official title was a Pediatric Orthopaedic Surgeon working in the Department of Orthopaedic Surgery at BC Children's Hospital.
At I'm a HIPpy he works as its principal investigator where his research focuses on children's hips and cerebral palsy. He is currently the Medical Lead for the BC Hip Surveillance program.
After his brief introduction he began explaining the dangers of HIP Dysplasia when left untreated and what I'm a HIPpy foundation is trying to achieve.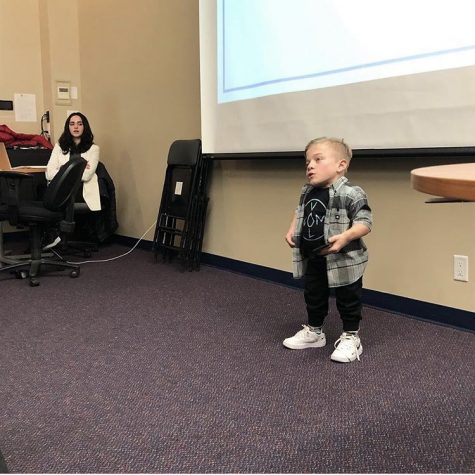 "The I'm a HIPpy foundation is a community of researchers and doctors who have come together with the goal of improving hip health and mobility for all children."
Their mission is to improve hip health and the quality of life for children diagnosed with Hip Dysplasia. As of now, there are very limited resources and funding available to Dr. Mulpuri and his team at BC Children's hospital. However, this hasn't stopped him from making remarkable progress in research of Hip Dysplasia.
"I'm a HIPpy has helped many children in BC but are also looking to globally improve the well-being of these children through their research."
Although this was quite interesting, what made the presentation special was Caden's story. It was inspirational and moving to see him up there smiling and sharing his story. He also didn't hesitate to promote his YouTube channel by sharing his vlog with the audience. Caden stayed strong through the countless surgeries he went through and expressed his gratitude for Dr. Mulpuri's help.
As Dr. Mulpuri said, with the right exposure, I'm a HIPpy foundation has the capability to help thousands of children suffering from Hip Dysplasia. Students can contribute to the organization by spreading awareness for the organization through their social media. It's not too late to support a great cause by simply using your platform to share I'm a HIPpy with others.
Leave a Comment
About the Contributor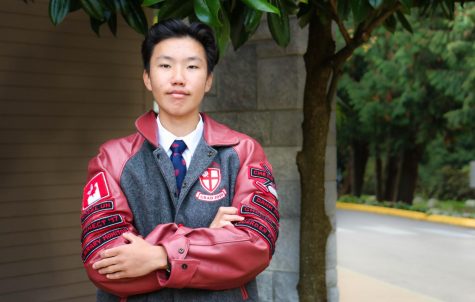 Brian Kim, Staff Writer
Brian Kim is a grade 10 student at St. Georges. He has been at St. Georges for four years now and has many interests. Which include, history, reading,...