Another Year of Hamper Drive Success!
The 2018 Hamper drive was a tremendous success with over 250 hampers delivered on December 21st. and 22nd. However, the project wouldn't have been so successful without the help from many student volunteers, parents, faculty, staff and various sponsors. The hard work and dedication put into the project were shown upon delivering these hampers.
The Hampers contained items such as cake mix, dish soap, broth soup, and vegetable cooking oil. Each household would list the things needed including which gifts their children would favour. Along with packing these hampers with the listed items, student volunteers helped to wrap gifts provided by the school.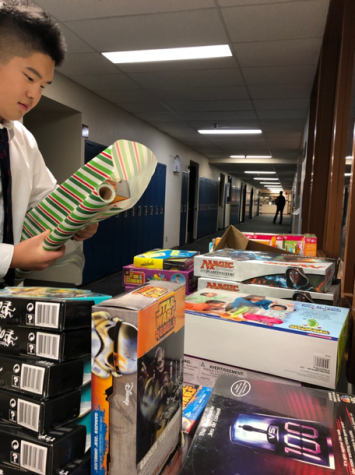 Headmaster, Dr. Tom Mathews expressed his gratitude along with reflecting that, "the Hamper Drive embodies all of our school's best attributes." He also shared a heartfelt emotional story about a specific person's contribution to the Hamper Drive. Forty-one toques had been delivered to Mr. Kern's office which was hand-knitted by a 92-year-old lady who lived in the Dunbar community. Dr. Mathews expanded by explaining that the toques embody "one caring individual's commitment to helping our less fortunate neighbours."
The countdown has already begun for the 2019 Hamper Drive and individuals are eager to get involved and positively impact their community.
Leave a Comment
About the Writer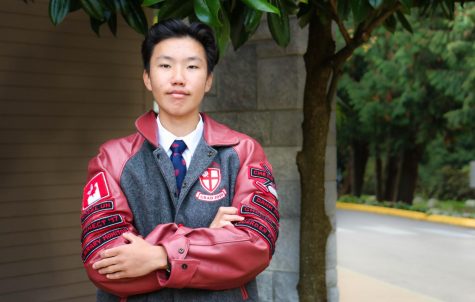 Brian Kim, Staff Writer
Brian Kim is a grade 10 student at St. Georges. He has been at St. Georges for four years now and has many interests. Which include, history, reading,...