St. George's Celebrates Pride
Vancouver- St.George's school celebrated the LGBTQ+ community in the week of October 18, as the community took part in its third annual "Pride Week." In recent years the school has expanded on "Spirit Day" which it has hosted for a long time. Spirit Day was focused on the idea of inclusion, although not necessarily any specific group. In 2015 the GSA ,alongside, other members of the school thought expanding the single day event into a week of inclusion was a valuable step forward for the community. The first few editions of pride week purely focused on LGBTQ, however; this year was substantially different.
While there was still significant celebration of the queer community, the ideas of inclusion and mental health also took on bright spotlight. The week featured speakers from organizations such as "Qmunity," as well as speakers who spoke about suicide, men's mental health and racial inclusion.
Alongside speakers, Pride Week created a festive feeling around the school. Mornings included DJ's playing music in the great hall, while lunch times offered some type of inclusive entertainment. "It was a lot more fun than other years, I really liked the changes" said an anonymous eleventh grade student student in regards to his experiences of prided week. The student went on to explain how moving the spotlight from LGBTQ+ to other aspects helped his connection to the week. In the past, some were opposed to the idea of celebrating LGBTQ+ over other issues; this year elevated those worries.
It was a great move by the organizers to expand the ideas of the week, and in future years having an even wider spectrum will only help keep students engaged and interested in inclusion and mental well being.
Leave a Comment
About the Contributor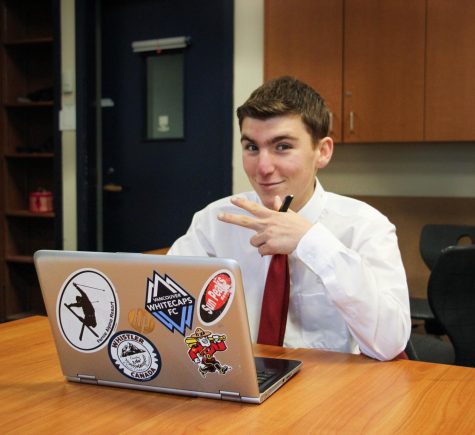 Ben Steiner, Section Head, Sports



Currently in his senior year at St. George's school in Vancouver, Ben began at The Creed in 2017.  His main interests include athletics and writing,...