House Supper 2017
The 2017 House Supper took place the night of December 13th in the auditorium and by all accounts was a huge success. Hosts Alex Ference and Daniel Teperson brought the house down with laughter on numerous occasions in between skits and also as Mr. Luers and Ms. Orr in the grade 12 skit.
Other highlights from the house supper included Mr. Taylor's different impersonations while singing Rudolph the red nosed reindeer, grade 10 Damien Hu as a Japanese game show host, and stellar all-around acting and plot in the grade 11 skit.
The grade 11's ended up taking home the racoon awarded for the best grade skit while Mr. Taylor received special recognition from Dr. Matthews.  Below is a behind the scenes peek at the grade 12 House Supper skit.
Leave a Comment
About the Contributor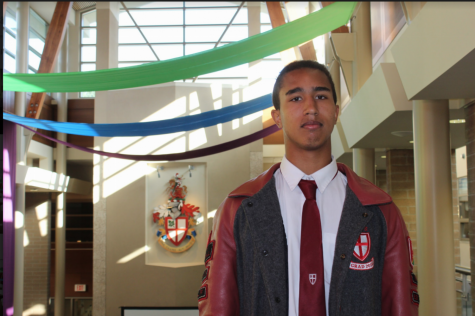 Louis Sujir, The Sports Writer
Louis Sujir is a grade 12 student at St. George's School. He has been a student at St. George's for 12 years. He is a member of the Varsity Basketball...