The Grade 8 Camp, In Grade 12 Eyes
On September 13th, the Grade 8's trekked out to Camp Squeah for a 3-day exploration designed to turn their class into a full-fledged team. Activates around comradely, commitment, and the core vales dominated the trip, but maybe it was their student leaders, the grade 12's learned most about leadership. "Leading a team of grade 8's was pretty exhausting, they have so much energy. But it was fun to lead them!" said student leader Stefan Krysa.
The combination of challenge and perseverance showed our school's youngest and oldest students an unforgettable experience that opened the year on sky-high note that will define their opening month. Grad Hans Senger explained the leader's dynamic best when he said "the boys respected us, we didn't want to control them, when they needed it we gave them direction. To us that's the definition of modern leadership." Amazing weather, high and low ropes, and a stunning campfire left an outstanding impression on an outstanding grade.
Leave a Comment
About the Contributor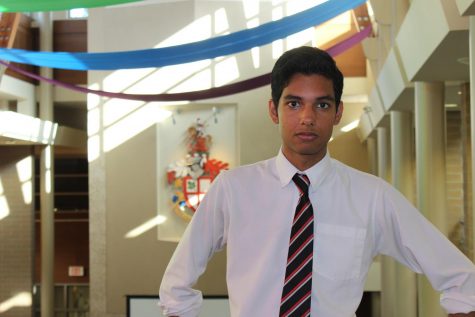 Jaden Bains, Section Head, Arts & Entertainment
Jaden Bains has gone to Saints for 12 years. His interests in the school include Student Government, Saints Conference, and writing for the Creed. His...