St. George's Investment Club: What You Need to Know
Every year, St. George's School offers more than fifty club options open to all senior school students. The 2017-2018 school year is no exception as the Saints Games' Program got off to a running start this past week; according to the St. George's School website, the Games' Program strives to create an environment for students to make new connections, to take on a leadership role, and to learn outside the boundaries of their classroom curriculum. Every boy is encouraged to explore their interests and choose their commitments accordingly.
An outstanding club option worth considering is the St. George's Investment Club, which was founded in 2008. Since then, it has quickly become one of the most popular club choices at Saints, attracting more than 150 members in 2016. With the help of an anonymous benefactor and multiple teacher sponsors, the Investment Club hopes to help students learn, invest, and give back to their communities. The Investment Club is also great way to build lasting connections for grade eights and new-boys, as one will often interact with their peers of the same interests.
The first meeting is on Monday, September 25th. Interested students should show up at lunchtime in room 115, and sign up to be a part of the Investment Club team. Every boy who has a passion for market analysis, stocks, and business are welcome to attend.
View Comments(1)
About the Contributor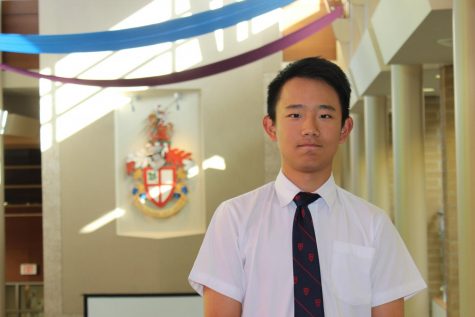 Tony Li, Staff Writer
Tony is a Grade 10 student who joined the Saints family in Grade 8. As a student-athlete with an immense passion for the game of golf, Tony can often be...