Alley Outreach: another successful day
On Saturday, February 25th, St. George's, in coordination with Alley Outreach, embarked on their second hand-out of the year. I got to the school at 10:00am and with Jack, Johnny, Koshi and Ms. Konopaki we quickly got to work on organizing all the donations and food. In the hour following, we sorted each item in to separate categories and put them in to baggies. As the rest of the volunteers arrived we prepared to board the bus.
The ride in to the downtown eastside is about 45 mins and the contrast between the living conditions of Westside Vancouver and the Eastside is quite apparent. As usual, Mark Lindsay was there to greet us when we arrived and brief us on the coming hour. We split up in to groups of four and begun handing out our items to the homeless. No matter how many items you bring on these trips they always disappear within an hour or two. Well-received items to hand out is socks and gloves, along with granola bars and juice. I exclusively handed out granola bars and juice. As we walked through the streets, Mark warned us about the many dangers of drugs with fentanyl and addiction. The day was an overall success, and everyone at the end of the day had a big smile on their face.
Anyone who hasn't tried or experienced Alley Outreach before, I heavily encourage you to give it a try. As Liaison and participant in this organization, I find it to be not only extremely helpful, caring and rehabilitative for those in the eastside, but also extremely rewarding for those who take part in it. Being St. George's students, as privileged as we are, it is easy to get caught up in the same everyday cycle of a teenager. We all may feel that we have big problems and issues in our lives, but going down there always reminds me of how small my problems really are and how lucky I am to be born in to family that I was. There are many harsh faces in the downtown eastside, but not once in my four times visiting this area have I ever felt in danger, only gratitude and welcoming.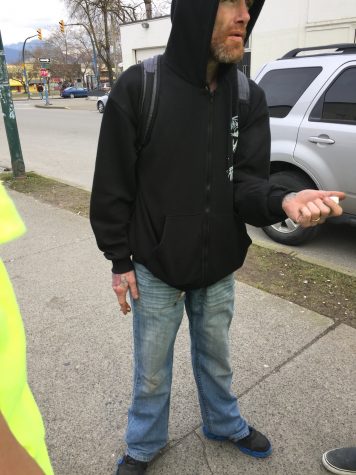 Leave a Comment
About the Contributor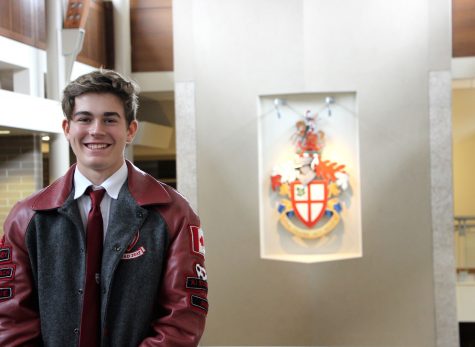 Adam Radcliffe, Co-Editor in Chief
Adam Radcliffe is a grade 12 student at St. George's. Adam joined St. George's in the Grade 8. Since then, he has been an avid member in many different...