A Grad Assembly to Remember
On October 31st, 2016, the annual Halloween grad assembly took place in Dixon Gym. The assembly was hosted by Koshi Hayward, Johnny Newell and Conor Entwistle. The hosts kicked off the assembly with a few look-a-likes and some accurate impressions of teachers. As per usual, the Halloween costume competition took place, starting with Grade 8's and 9's who were followed by the senior students and then the staff and faculty. Many notable costumes were presented including: the human water bottle flip, a group of unicorns, Freddy Mercury, Mr. Wilke bobble head and Mr. Wyatt as a hockey player. Although there was a concerted effort by all competitors, the human bottle flip could not be topped.
Leave a Comment
About the Contributor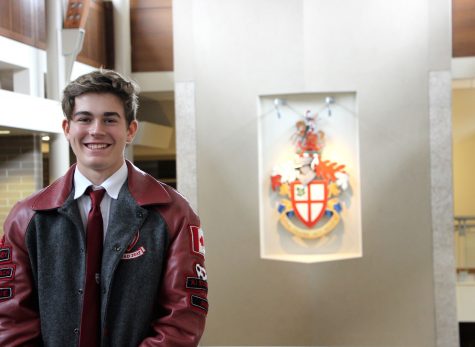 Adam Radcliffe, Co-Editor in Chief
Adam Radcliffe is a grade 12 student at St. George's. Adam joined St. George's in the Grade 8. Since then, he has been an avid member in many different...