Grade 10s Getting Involved in Brand New Cohorts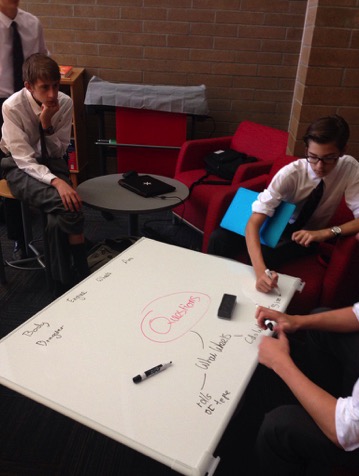 To begin the 2016/2017 school year at St. George's School Grade 10 students were offered two new cohorts. The cohorts were introduced for students who did not have interests in the other two existing cohorts, Connect and Discovery, but wanted to be involved in a similar program. Express 10 offers students an enriched performing arts environment in which to study, grow and enjoy their curriculum through the prism of theatre arts and other performance avenues. An actor's physical training, storytelling skills, literacy through the study of drama and song and of course, performance opportunities of many kinds are offered in this cohort, exemplifying visible, experiential and meaningful learning. The two staff members in charge of this cohort are Mr. Wes Boise and Mr. Robert Wisden.
Fusion 10 is for students who want to see the concepts they encounter in science and math come alive through the process of making. Through design thinking models, they will learn processes of analysis and prediction to understand real-world problems. Digital fabrication and other tools will be leveraged to build solutions to these problems. Fusion is run by Mr. Marc Crompton, Ms. Catherine Holeman, and Mr. Jordan Forseth.
"What we want is to give them (students) the ability to connect, to build relationships, and make the world a better place," Mr. Sam Johnston said on Cohort Information Night. "We want and need to reorganize are traditional classes and give the student the time and space to really roll up their sleeves, dig in, and tackle real world problems."
Leave a Comment
About the Contributor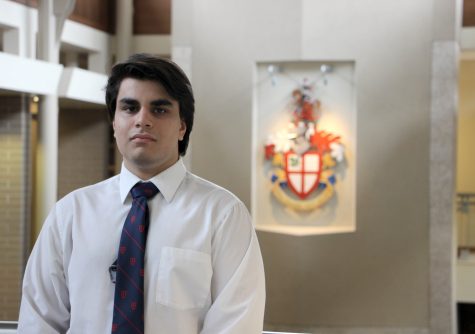 Nathan Bhatia, Editor, What's Trending
Nathan Bhatia is a Grade 10 student at St. George's joining Saints in grade 6. Nathan has found a passion for rugby and hockey. Nathan has played as a...