Fort McMurray Forest Fire 2016
Since May 1st the city of Fort McMurray, Alberta has been hit with a tremendous fierce forest fire. On May 13th, St. George's students and faculty took action donating money to dress in casual clothes  for the day and raise funds for the fire ravaged city.
On Sunday, May 1st, a forest fire first broke out southwest of Fort McMurray. Fort McMurray is located in the north eastern region of Alberta. Over 570,000 acres of land have been destroyed by the fire. On May 3, just two days after the forest fire broke out the entire city of Fort McMurray was evacuated. Around 17,000 people evacuated north and another 35,000 people evacuated to communities south of Fort McMurray.  Numerous communities have opened up evacuation centres to house the evacuee's from the forest fire. There are many questions that are on hold until the fire is over. However, that will not be any time soon. The first responders and fire fighters are doing a tremendous job but there is only so much they can do. With clear warm days ahead, the fire is not letting up. For over a week and a half, there has been no sign of rain falling any time soon.
Currently, the best way for Canadians to help this situation is by donating to the Red Cross. The Red Cross is on the ground helping the displaced people of Fort McMurray. This is where St. George's can help. All the funds raised from Casual Day will be donated to the Red Cross.
Sebastian Steven (Gr. 12), who organized the fundraiser told us, "I think the students had a really positive reaction. I had a lot of grade 8's and 9's asking me for updates through the day about the situation in Fort McMurray. I am very happy to announce that we raised over 300 dollars. On short notice, I am very impressed with the students of Saints!"
If you are interested in a few clips look below:
Leave a Comment
About the Contributor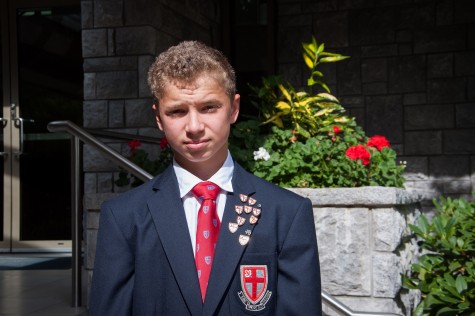 Cameron Burian, Sports Editor
Cameron Burian is a current grade 11 student, at St. George's school, who is actively involved in the athletics program. Cameron plays soccer, basketball,...