Bon Appetite – Boarders Bond at Formal Dinner
On September 24th, all the boarders gathered at McLean Hall for their very first formal dinner of the year. While some may have felt uncomfortable sitting with teachers and being in their Number 1's, they were all certainly prepared for some good food.
They looked back at the first two busy weeks including the trip to Anvil Island. Some announcements were made regarding the future weekend activities, intramurals and recycling initiatives.
To see the new boarders settling in and being comfortable was definitely the highlight of the event. The awkward atmosphere from the beginning of the year was nowhere to be found. Boarders dined on roast beef, salmon and apple pie. This was an unusual treat compared to the daily fare served at the Junior School.
Harker Hall's first formal dinner concluded with Mr. Hesketh's presentation of room cleaning statistics. With the results of ground floor (23%) getting a laugh, the boarders merrily headed back to Harker Hall to continue their nightly routines.
Leave a Comment
About the Contributor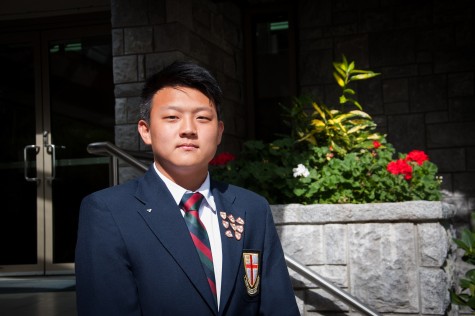 Chris Kwon, Staff Writer
Chris is in Grade 11. He joined the Saints community in Grade 8 as a international boarding student from South Korea. For the first few years he struggled...