Carousel: York House Pre-Grad 2015
Every year, a group of grade 11 students from York House School organize a pre-graduation event for grade eleven and twelve students from St. George's, York House, and Vancouver College. This year's event was held on the eleventh of April at the Hycroft Manor. This year's function was also very fortunate to have live music from DJ Kantaro. "DJ Kantaro electing to spin more adventurous music than Top40/Hip-Hop garnered a lot of respect from both myself and my peers." stated grade 11 student Tamar Tucker Harrison.
Grade 11 student Jimmy Kwan also said. "It was awesome to see all my friends, close ones and ones I've only met a few times, come together and have a blast." All in all the event was a huge success and we are looking forward to an amazing grad next year.
Leave a Comment
About the Contributor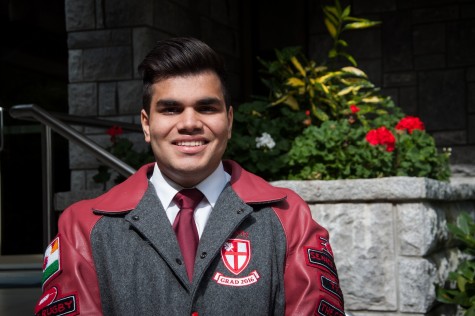 Kaiz Bhatia, Co-Editor In Chief
Kaiz is a grade twelve student at St. George's School and is currently working as the Co-Editor In Chief for The Creed. Kaiz began his time at Saints...