Saints Model UN: SZN in Review
The beginning of the school year marked the start for yet another exciting season of Model United Nations at Saints. Major conferences with representation from the St. George's delegation included ConnectMUN, VMUN and CAHSMUN. Each conference had its own individual niches and specialties, and each was exciting in its own way.
November kicked off the MUN season with the first major conference held in downtown Vancouver. ConnectMUN, a conference hosted by the Connect Global Youth Association (CGYA), was held at the Hyatt Regency hotel. Its aim was to promote MUN to high school students and to help give inexperienced delegates a chance to enhance their skills in both debate and cooperation. To say the least, this conference did not disappoint. For Saints, this was a very successful first conference. Both new students and MUN veterans participated in great numbers at this event and many walked away with the most prized possession of Model UN: a gavel. Gavels are used throughout MUN conferences as a way for the Directors and Chairs to gain the attention of delegates, just as they are used in our nation's law courts. At the culminating Closing Ceremonies, these same gavels are handed out as awards to the top delegates in each committee.
The peak of the Model United Nations season was undoubtedly the Vancouver Model United Nations (VMUN). From January 30th to February 1st, delegates from across North America gathered at the Hyatt Regency for a fun filled weekend of heated debate and international relations. Hosted by Saints, VMUN was highly anticipated by many students across grades 8-12. For many grade 12 students, this was also their last high school Model UN conference.  VMUN was made truly memorable to delegates with its well organized committees and structured schedule. Much of this is thanks to the St George's students who were on the VMUN Secretariat. Out of the 14 Secretariat members, a total of 7 were St George's students. This included the fearless leaders of VMUN, Co-Secretary Generals and grade 12 students Spencer Louie and Kelvin Zhu. Without these students, VMUN would not have been possible.
Over the weekend of March 6th to 8th, the Canadian High Schools Model United Nations, or CAHSMUN, was held at the Sheraton Wall Centre hotel once again in downtown Vancouver. Students from Surrey to as far as Philadelphia gathered for the second largest conference in British Columbia, and one of the largest in the nation. While not quite as prestigious as VMUN, CAHSMUN still managed to garner a large and enthusiastic St George's delegation. Students from across the grades participated at all levels of the conference, playing the roles of delegates, chairs, directors, journalists, and even Secretariat members, as grade 10 student Jay McCauley did, serving in the role of Under Secretary-General of Marketing.
"It was truly one of the most memorable experiences I have ever had. The other secretariat members were a joy to work with and the overall conference could not have ran better. I am both thankful and proud of our delegates for carrying themselves throughout the weekend displaying each and every one of six core values. I look forward to our school's delegations in future conferences!"
CAHSMUN was different from other conferences this year in its unique array of committees. There were more popularly seen committees, such as the Disarmament and International Security Committee (DISEC), but there were also more obscure, but still highly intriguing committees, such as the historical National Convention of French Revolution committee. As one of the largest local conferences, CAHSMUN truly had the power to offer something for everyone to enjoy.
All in all, the Saints delegation truly exemplified the six core values and carried themselves exceptionally at all conferences. Whether it was at ConnectMUN, VMUN, or CAHSMUN, all delegates from Saints performed at the highest standard. Thank you to the teachers and staff chaperons for making MUN at Saints possible and for their tireless dedication.
Leave a Comment
About the Contributors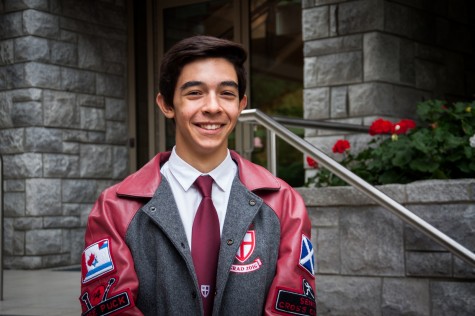 Hartley Witten, Co-Editor in Chief
Hartley is currently a Grade Twelve student at Saints, and is very proud to be writing for The Creed this year. A lifer, Hartley has attended St. George's...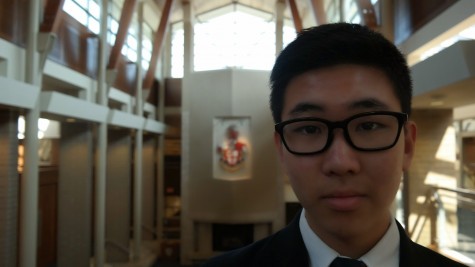 Daniel Yan, Staff Writer
Daniel is currently a grade 10 student at St. George's School. He joined St. George's in grade 7 and is loving every moment of it. He is an active member...