Mrs. Black Makes Moles?
On October 20th, Mrs. Black's Chemistry 11 class learned to sew as they created their own personal moles. After a very hard test, Mrs. Black rewarded her students with a lesson on sewing.
The students worked on making a Star-Nosed Mole. They used felt as the fabric. They stuffed the moles with stuffed-animal stuffing. They learnt how to put the string through the eye of the needle and how to stitch the edge of the moles. By the end of the class the students had "something [they] could truly be proud of" said Jorge Alamillo (Grade 11).
Mrs. Black (a.k.a. Miss Tourout) is part of the amazing staff at Saints. "I really like Mrs. Black because she teaches us in a way that everyone can understand no matter what [their] learning style [is]" explained Eshan Cheema (Grade 11).
Chemistry 11 is an optional course that you can choose to take in Grade 11. "It can be tough at times, but it is really rewarding" Brad Wenzel (Grade 11).
"I really enjoyed taking a break from the heavy course load and working on these fun little moles," said Brad Wenzel (Grade 11). "I've never sewn before, so this was a very new experience."
"It's important that I am able to enjoy the course I'm taking." replied Kai Yung (Grade 11). "Taking breaks is essential to learning and Mrs. Black is great at balancing [the two]. I really enjoy her classes."
Leave a Comment
About the Contributor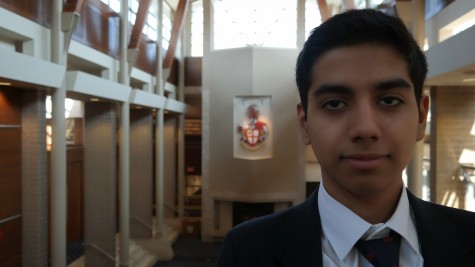 Eshan Cheema, Saints of Saints Editor, Head of Graphics and Design
Eshan is a Grade 11 student at Saints, and is looking forward to the wonderful year ahead. He has attended Saints since Grade 8, and since then has been...