NHSMUN 2014: The St. George's Perspective
From March 3-9, 2014, Social Studies teachers Ms. Sarah Coates and Ms. Sarah McLean travelled to New York City along with 19 St. George's students to attend the National High School Model United Nations (NHSMUN).
Every year, North America's largest high-school Model UN conference is held in New York City, attracting thousands of students worldwide to attend. NHSMUN is unique for its beautiful venue and incredibly well-run conference. In its 40th session, many well-trained staff and 3000 delegates are placed into 30 committees ranging from the United Nations Educational, Scientific, and Cultural Organization (UNESCO), to the financial World Bank, and to the all-powerful Security Council. NHSMUN perfectly reaps the benefits of holding a conference in New York, allowing delegates to experience Model UN in the actual United Nations building.
NHSMUN takes pride in the high level of debate in their committees and provide students with invaluable educational tools needed in the 21st century, such as public speaking, critical thinking, and deliberation. The conference is monitored by trained college students from most of the elite universities in the world and the opening and closing ceremonies are held at the UN General Assembly chamber, making the experience of international relations very realistic. Secretary General CJ Stravakos tells the delegates, "Believe your actions will change the world."
During the conference, students from St. George's School had access to a number of events and resources, such as prominent keynote speakers, delegate briefings by U.N. diplomats, and a delegate resource centre. Karan Khanna (Grade 11) commented, "The conference was really well-run and there were many opportunities for me to get involved." Next year, the Social Studies department here at the school in conjunction with the Model United Nations program will continue attending NHSMUN 2015 and most likely a conference in Berlin, the German capital.
The group of Grades 10 to 12 students went out for food at numerous prestigious restaurants, watched a live tennis game in Madison Square Garden, and watched a musical performed by The Jersey Boys. Liam McGillivray (Grade 11) commended the city saying, "There is always something to do in New York City. It is a big microcosm of culture and ideas. That's why people call it the capital of the world."
Leave a Comment
About the Contributors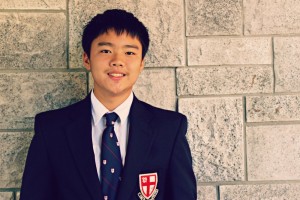 David Yang, Student Life Editor
David is a Grade 10 student at St. George's School. Though originally born in Shanghai, he moved to Canada at the age of five. As a 10th grader in his...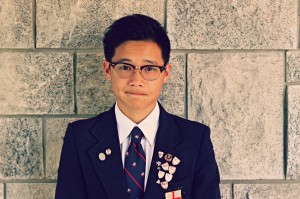 Aidan Chan, Editor in Chief, Official Great Guy
Aidan is currently a Grade 12 student at St. George's and is an Official Great Guy and Editor-in-Chief for The Creed. His interests fall into many areas...