"Lest We Forget": Remembrance Day 2013
On Monday, November 11, 2013, the entire St. George's student body gathered in Dixon Gym at the Senior school to show their appreciation for the 24 "old boys" and three masters that lost their lives in the First and Second World Wars. The service began at 10:30 am and concluded an hour later. The service was followed by Georgian Games, which included a game of rugby.
Grade 10 student, Benny Pulver, commented, "I thought the remembrance day ceremony was a really good way to bring the whole St. George's community together and it was a very well run service."
With all students and staff in attendance, the service began with a procession of the faculty and the singing of the National Anthem. Other songs including Hymns followed. A Grade 8 student presented a heart-felt reading of John McCrae's famous poem "In Flanders Fields".
Graduating student, Danny Greenberg reflected on the importance of Remembrance Day and the impact it has had on him and others at the School. "Remembrance Day is always a very special occasion at our School. It is a day to commemorate those who served and perished in their service to Canada. Since this is my final year of being a student at Saints, I have a real appreciation of just how strongly this service draws everyone together. Having past grads of all ages coming together under one roof truly demonstrates the sense of appreciation and respect we feel for our military."
The Remembrance Day Ceremony has always been a major component of St. George's annual events. It is always executed with dignity and decorum reflective of the significance of this national holiday, and this year's presentation was no exception.
View Comments(1)
About the Contributors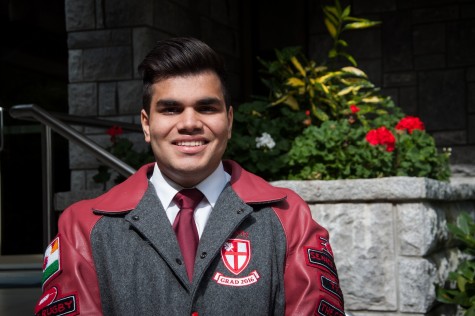 Kaiz Bhatia, Co-Editor In Chief
Kaiz is a grade twelve student at St. George's School and is currently working as the Co-Editor In Chief for The Creed. Kaiz began his time at Saints...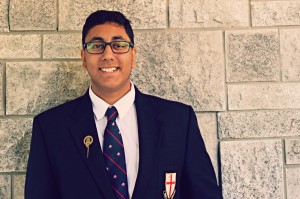 Monie Tutt, Arts & Entertainment Editor
Monie is currently a grade 10 student at St. George's School.  He loves current events and politics. However, when he isn't concentrating on foreign...