Boarding House Talent
Pianist and composer Mike Ruan has set the bar for talent in the boarding house. "Mike Ruan is so good; just like  Louis Wei" said Jay Jung; a fellow boarder and close friend of Mike. A few select individuals were granted permission to interview Mike and publish his story on the Creed.
TC: When did you start playing piano?
MR: When i was three and a half years old.
TC: How often do you practice, and what is your advice on practicing for future pianists?
MR: I practice about five times a week, but on the weekends I play for longer periods of time.
TC: What kinds of music do you play?
MR: Almost all kinds of music except classical.
TC: Who is your favorite composer?
MR: Joe Hisaishi.
TC: What music groups are you involved in?
MR: Karneval and another instrumental group which is has not been named yet.
TC: What level of piano were you in when you came  to Saints in grade 8?
MR: Grade ten piano.
TC: How did you start composing?
MR: One day when I was bored after watching an anime I just felt inspired to write music, and express myself through piano.
TC: How did you learn to write music?
MR: I just taught myself.
TC: Do you sell your music?
MR: No my music is for me myself and I.
Mike Ruan is just one of the many talents in the boarding house. Tk Nah has proven time and time again that he deserves his slice of fame with his extraordinary leadership and public speaking skills. Jordon "DEONEX" lieu also ZEDION is an young and upcoming dub artist, unlike other dubstep artists Jordon feels the beat with his music in a way that connects his body and sould to his work.  Leo Chang is working on fashion design, he plans to go to follow his dreams in fashion. There are many noteworthy students in the boarding house and i look forward to interviewing them all.
Leave a Comment
About the Contributor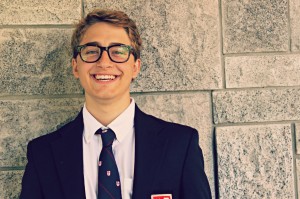 Stuart Milde, Author
Stuart Milde is a new grade 11 student at Saint Georges. Born and raised in Nelson B.C,  he leaves his family behind to explore opportunities at Saint...