Superstitious Saints
St. George's is home to a rich athletic culture and history. Saints has been a powerhouse in BC for many years and as such is home to many traditions and rituals. Rituals are important for teams but can be even more so for individuals. Many athletes at Saints have their own unique and strange rituals or superstitions. Most of them are for all sorts of different reasons and in this article a few of them will be investigated.
Grade 11 Bill Lin is an up and coming player for St. George's Varsity Basketball Team. He is a 6'2 Forward and he has perhaps the strangest superstition of anyone in the school. Immediately before every basketball game Bill puts on the same old spice "game day" deodorant. Although applying deodorant before a game isn't that strange, the significance of the "game day" scent leaves many people perplexed. He says that "when I put that (gameday) on it just makes me feel so much better and my shots go in". Going into provincials Bill was struck with terrible news; Old Spice had discontinued their "game day" deodorant. Without his deodorant Bill struggled and St. Georges was bounced in their first round game against Walnut Grove. This shows that in Bills case his superstition carried a lot of weight.
Mateo Donnelly is one of the school's premier athletes, and getting to talk to him was really good for our pursuit of finding and understanding the school's superstitious athletes. Mateo was a co-captain of the First Eleven Soccer team and a strong contributor to the ultimate team even as he fought a nagging hip injury for most of the season. When asked about any pre game rituals he had, Mateo responded with the fact that he always laced his left cleat up before his right. While it may seem small and insignificant, Mateo says that he needs it to get in the right mindset before a game. "It is something that I did a long time ago and I played well that game so I just kept on doing it." says Mateo. Keeping a pre game ritual the same can help any athlete get in the zone, and that is true for Mateo.
Mark Mauritz is a multi varsity sport athlete, and was part of the Second Eleven soccer team and the Varsity Hockey team. One of his superstitions was to drink some Pure Leaf Iced Tea before soccer games. However, Mark was adamant that the Pure Leaf be used solely for soccer games, and never before a hockey game. Drinking the Iced Tea got Mark ready to play soccer, and he encourages other soccer players to try it out.
Athletes from all over the world in all sports use different rituals or superstitions to get ready for games, or to feel comfortable in front of the big crowds. St George's is no different and we explored the different athletes that use superstitions at our school. We found many different rituals at the school and are interested to hear many more. If you have one you would like to share leave it in the comments down below!
Leave a Comment
About the Contributors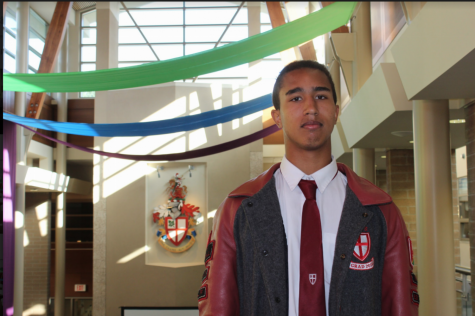 Louis Sujir, The Sports Writer
Louis Sujir is a grade 12 student at St. George's School. He has been a student at St. George's for 12 years. He is a member of the Varsity Basketball...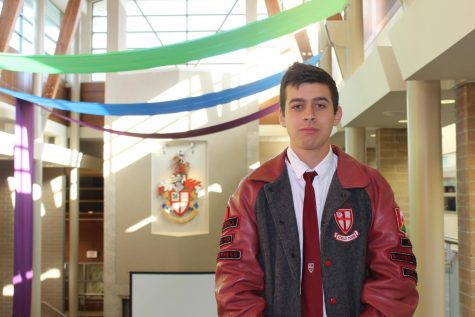 Noah Strang, Editor-in-Chief
Noah Strang is currently a grade 12 student at St. George's School. Noah joined the school in his grade 6 year, and has been a participating student...