Golden Boys
The Ski and Snowboard team traveled to Sun Peaks, BC last weekend to compete in the BCSS provincial race series. The Skiers came home successful, while the Snowboarders finished in seventh position. Heading into the weekend the snowboard team was looking to make the podium for the first time in seven years, while the Ski Team aimed to win the gold medal after finishing second the past two years to Collingwood.
The skiers came flying out of the gates and never looked back, winning all but one seed on day one of competition. Mathew Ng headlined Saint's efforts with a silver medal win, while the rest of the skiers all finished in the top 30. After the first day, Saint's led by five points and sat in the gold medal position.
On the other side of the competition, the snowboarder's finished 7th and were led by 12th grader Darius Chan who posted a 22nd place finish. The race was won by Sentinel's Cole Palli who was 19 seconds faster than Darius. After day one the snowboard team settled in 7th position, and would not move from their in the second day.
Saint's solidified their gold medal in the second race, where their efforts were highlighted by Jackson Fergusons bronze medal. The rest of the team won their seeds, as Saint's collected maximum points possible.
The Snowboarder's were held off the podium for another year as they finished in seventh place.
This could have well been the last season for a long time that the snowboard team competes in provincials. With five or six members graduating, the Snowboard team could struggle to put a team together in 2019-20. The Ski team will continue to have a strong turnout, but losing 12th grader Mathew Ng could prove costly to the team at next year's provincials which are set to take place in Smithers, BC.
Leave a Comment
About the Contributor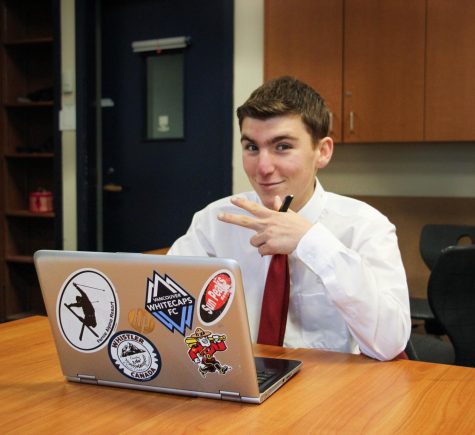 Ben Steiner, Section Head, Sports



Currently in his senior year at St. George's school in Vancouver, Ben began at The Creed in 2017.  His main interests include athletics and writing,...