Ten Time European Finalist, Two Time Olympic Heartbreak
After Elise Christie's heart was torn apart at the Winter Olympics in Sochi four years ago, it took her almost two years to stop torturing herself about missing out on a medal. This time she has four days.
And while Britain's best hope for gold in PyeongChang desperately tried to sound cheerful about finishing fourth in the women's 500m short track final, the swollen lump in her throat gave a worrying prognosis. "I have got a few days to reset and it is still almost a week until my best distance," said Christie, before giving full expression to the pain she was suffering, "but right now I just can't see myself living with this feeling."
She looked pale as she spoke; it was as though if she had been visited by the ghosts of Winter Olympics past – after all, it was precisely four years ago on the same occasion that Christie had a silver medal taken from her for having allegedly brought down two of her competitors. 
This year, however, disaster took a tough turn. A daring maneuver on the penultimate lap initially looked to have taken Christie from fourth to third, until brief contacts with Holland's Yara van Kerkhof sent her spinning along the floor and into the barriers. 
It was hard not to feel for her as Italy's Fontana sped to an unexpected gold medal, with Van Kerkhof taking silver and the Canadian Kim Boutin bronze after Choi Min-jeong, the favorite from South Korea, was disqualified for an infringement after finishing second.
In reality, though, Christie could hardly claim to be an innocent victim. In short track speed skating, where competitors speed up to 40 kilometers per hour, pushing and bumping for position as they do, the gap between glory and failure is often as thin as the millimeter blades on their skates – as Christie, a 15 year veteran in the business, knows all too well.
Stewart Laing, the performance director for short track speed skating, explained: "… we have brought our sports psychologist out and we have had this planned just in case. We will regroup and refocus. We will give her time to digest… but then help her cope with what's happened. Unfortunately, she finishes in that soul-destroying fourth place. But we will go back to some of the processes we put in place. Crucially, Elise is in a much stronger place. She is far more robust than in Sochi. We look at her and she has speed and she has talent. The 1500m and 1000m are her favorite events so we will sit down and focus on them."
Meanwhile, as Fontana celebrated her medal, she offered sharp encouragement to her British rival. "This is short track, it's part of the game," She explained. "I'm sure Elise will use this feeling, I don't want to call it failure exactly, but this feeling to perform better in her next races."
Britain will certainly hope that is the case, given its medal count currently stands at zero. And as Team GB Chief de Mission Mike Hay reminded journalists, Christie has the spirit to "bounce back". "She's double world champion," he said. "She's got a great support staff around her. She's got two of her favorite events coming up now, the 1000m and the 1500m, so there's still a lot left in the tank here. That's a disappointment, no getting away from it, but she'll get herself back up."
For much of the past year Christie has insisted that she became stronger since Sochi, both physically and mentally. Over the next few days, however, that statement will undergo the most rigorous of tests.
Leave a Comment
About the Contributor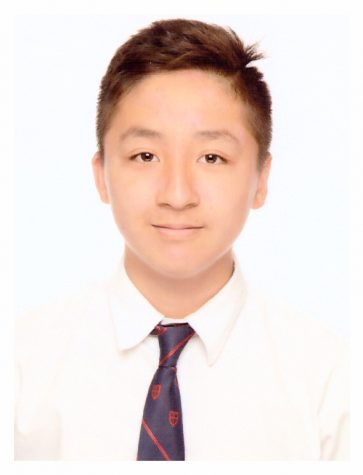 David Guo, Junior Photographer
David Guo is a Grade 10 at St. George's School. Guo joined the school in Grade 9, and has since developed an interest in the Liberal Arts. He is the...