From the Slopes
The St. George's Ski and Snowboard team took part in their first race of the 2017-18 ski season on Sunday December 13.
After a tough tryout, the ski team consisted of the remaining 24 skiers as well as seven snowboarders. Led by last Years provincial team members Mathew Ng, Quinton Malec and Ben Steiner; the ski team went into this race with high hopes.
On the snowboarding side, the team has had its numbers decimated in recent years from graduates. With the return of provincial racers Nolan Lacroix and Victor Tong; The snowboard team will have quite the challenge to make it to Sun Peaks for provincials at the end of the season.
The first race of the season was a very straight course, favouring an attacking style of skiing rather than technical. St. George's performed well in the race, with all of the top six  finishing in the top fifteen. Captain Mathew Ng came second on the day, though the most notable performances came from Alex sun and Ethan Fung, both finishing in the top ten for the first time in their high school ski racing careers. The top 6 was rounded off with Jackson Ferguson in fifth  and Quinton Malec in sixth. Two year provincial veteran Ben Steiner finished in a disappointing fifteenth spot. All in the large field of just under 100 skiers.
Returning to the slopes after a two year hiatus, Darius Chan finished second in the snowboard race, landing only behind Point Grey's Martin Jeffries. The rest of the team would all finish in the top ten in a field of eighteen; other than Nolan Lacroix who would not finish the race.
The skiers will no enjoy a three week winter break, where many of them will be on snow. Many of them enjoying the powder rather than the ice as the video above displays. Before they look to improve on their performances on January 13th in the second race of the season.
Leave a Comment
About the Contributor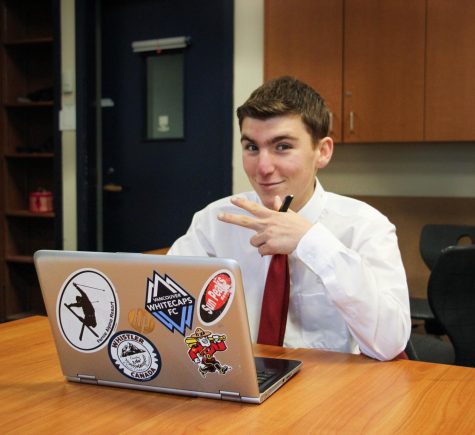 Ben Steiner, Section Head, Sports



Currently in his senior year at St. George's school in Vancouver, Ben began at The Creed in 2017.  His main interests include athletics and writing,...