An Overview of Athletics: The Question of Underfunding
Since the inaugural rugby season in 1933, athletics have become a kingpin of St. George's at the school. But perhaps as a consequence to this, competition seems to have risen between the different sports. This possible friction has led to some wondering the obvious: are there any underfunded sports programs at St. George's? To investigate this, we took our research to multiple heads of sport at the school, as well as the director of athletics himself, to have our questions answered.
As a major pillar of the St. George's goal of building fine young men, athletics is assigned a large portion of the school's primary budget to it's director, Mr. Chris Blackman, to delegate to the numerous sports program within the school. From this centralized budget, heads of each program are expected to examine historical budget amounts and subsequently develop a "pitch" for the head of athletics to receive the funds they believe are necessary for the program to succeed. In general, the main expense is the actual running of each program, such as the cost to host 50-60 basketball games a year and pay for referees as the school does each season. Once a team has the funding to execute the sport itself, then coaches have the opportunity to allocate resources to given fields of greater or lesser importance.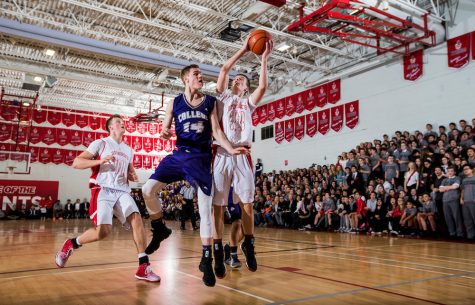 As a highly rated institution, one pillar that is present across the athletics department is that of giving players the best opportunities possible, which manifests itself in some cases as external coaching, as in the basketball program, where the school hires external coaches, including Mr. Disbrow, to lead the Varsity team. Such decisions to recruit outside help in a given sport is up to the head of each sport, and is present in Basketball, which is this year being headed by Mr. Guy DaSilva, as well as in Rugby, where alumni players have returned to work with current coaches led by Mr. Mike Stiles. For these two sports in particular, being among the new "flagship" sports of the school, using outside expertise is beneficial as they are some of the school's largest and most scrutinized sports; however, does the trend of big spending on the school's largest sports accurately represent how sports are differentiated at the school?
Being among the most competitive sports in the province, basketball has the potential to be a massive-expense, but as much as shooting machines and external coaching might seem like big-ticket items that overshadow other sports purchases, each sport has the opportunity for individual advocacy. Sports including the Track and Field team which are not included in the "flagship" program are also allocated a budget, and do put forwards a yearly "pitch" to Mr. Blackman, and advocate for what they feel is necessary in a given season.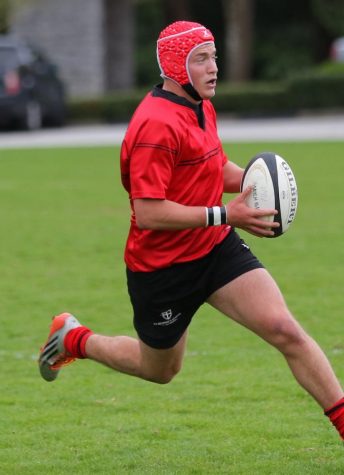 As we heard from Coach Docherty of the Track and Field Team, the process to acquire the necessary funds in a given season is shared throughout the school sports, and no sport cuts corners. At the beginning of a given year, the head of each sport is expected to send off a request for funds to the head of athletics, Mr. Blackman, outlining the expected costs for a given year, based on the patterns in a season, and the historical necessities of each season. Because each sport's needs are different, the process to discern which programs need what has been emphasized, with restrictions on spending being put in place, especially that of each sport having to use the entirety of its funding in a year to prove its necessity.
A possible reason as to why the term "underfunded" comes up so much may be due to its close counterpart being lack of attention. In order to clearly identify the two from each other, it is best to dispel the myths that link them both. Because of the current flagship system that the athletics department has put into place, the 3 flagship sports being basketball, rowing, and rugby, with the addition of hockey next year, it can be clear as to why people would believe that certain sports receive more funding. This is true to some extent, but these sports are only deemed flagship to allow their respective heads more time to administer and oversee them. So in a kind of popularity contest, these departments are seen as ones that garner more consideration from higher-ups, but don't necessarily receive more funding, relatively speaking, compared to other programs.
Another possibility for why attention and funding can sometimes be confused is the idea of external funding. This stems from programs such as rowing, who in past years have had parent associations fundraising support. "The school has moved away from expecting or supporting parent association or parent fundraising for a specific sport" said Mr. Blackman, head of athletics in an interview with The Creed. "It was successful, but doesn't allow the school to make decisions on how it supports the programs", he concluded. From this we can deduce that although certain sports receive more funding, it is not the goal of the athletics office, and does not support a balanced approach, something that the school has a goal for their teams. The athletics office has now shifted their focus into having the parents support the school itself, where the school can then allocate the funds how they feel is necessary. Furthermore, it is believed that a sport does not always benefit from parent funding, as it can become "problematic" if a department relies on it too much.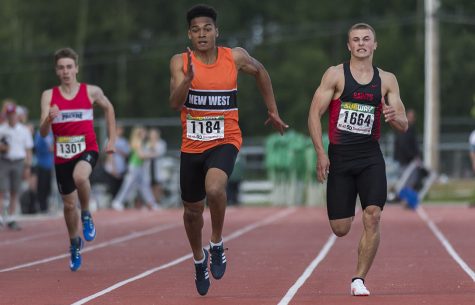 So, if there is a difference between how much attention a sport gathers and how much funding it acquires, an answer to the question of underfunding can be more clearly sought out. A wide range of capital costs exist between the sports, such as a "million dollar rowing facility" out on the Fraser river, budgets for some sports that occasionally exceed $25,000, as well as the common tour for programs like Rugby and Soccer, forces the naked eye to view it as an imbalance in funding. But, in reality, all funds are allocated based on needs. So when we separate the idea of attention, which is mostly derived from a program's success and not its assets, a more clear picture is painted; that the athletics budget at St. George's is evenly and fairly distributed amongst all sports.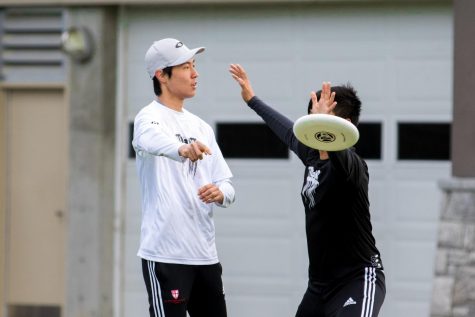 View Comments(1)
About the Contributors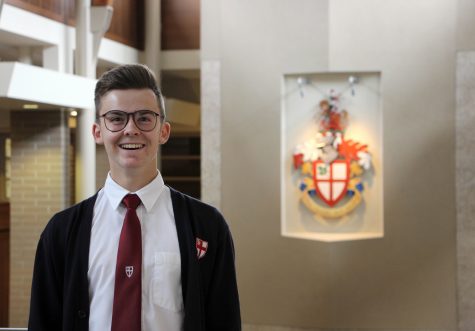 Sandy Fogarassy, Editor, Opinions and Saints of Saints
Sandy is a grade 12 student at St. George's School, Canada's World School for Boys. Sandy has been at the school since the wee years of grade 6 and...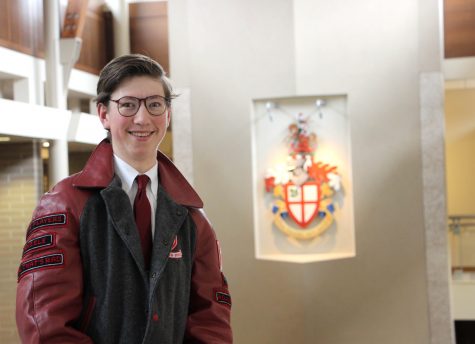 JD Edmonds, Editor, Copywriting
JD Edmonds is a student in his Grad year at Saint George's School. A student since Grade 4, JD has spent a long time in both the Junior and Senior Schools,...