Revisiting a Georgian – Zachary Yuen
Former Saint and current Georgian,  Zachary Yuen, who graduated in 2011, has made big strides since leaving St. George's to pursue hockey. He stands 6'0 tall and weighs 200 pounds; Zachary's "strength is playing as a stay-at-home defenceman. He is a great defender and very difficult to beat." – Tri-City head coach Jim Hiller.
Zachary began his high school years playing for the top team at North Shore Winter Club, a hockey program that has produced numerous college and NHL players. He excelled within the team, and was a high pick in the WHL Bantam Draft. Playing major junior for four years, Zachary's play led him to be a prospect for the NHL draft. He was drafted in the 4th round (119th overall) by the Winnipeg Jets, making him the first d-man of Chinese descent to be drafted, and only the third Chinese-Canadian to play in the NHL.
After complications with contracts, Zachary was unable to stay at the NHL and has bounced around different leagues; however, he continues to make hockey history in different ways. Last April in 2016, 23 year old Yuen signed with the first KHL team located in China, HC Kunlun Red Star.
Within playing in the KHL, Zach Yuen became "the first Chinese player to score for the KHL's Kunlan Red Star." So far, Zach has gathered 3 goals and 8 assists for 11 points in 60 games while adding 42 penalty minutes as well. For Zachary, playing hockey is much more than for personal achievement and enjoyment. Through his hard work and dedication to the sport of hockey, Zach hopes to be a mentor for future Chinese hockey players: "Hopefully I can inspire more Chinese Canadians to pursue hockey, and be a good role model for them."
Leave a Comment
About the Contributors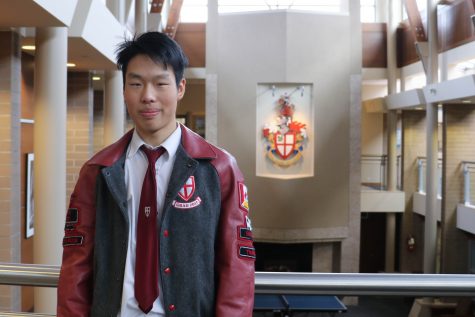 Nolan Lee, Editor, Sports
Nolan Lee is currently a grade 12 student at St. George's. He came to St. George's in the grade 8 year as a boarder from Trail, BC and in grade 10,...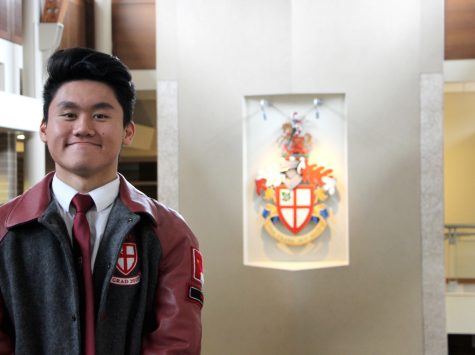 Michael Hua, Media Coordinator
Michael Hua is a grade 12 student at St. George's. He applied to Saints for the grade 11 year , which marked his first year at the school. Michael immediately...