October's Very Own Baseball Team
The 2016 MLB postseason has rolled around for the Toronto Blue Jays and has begun with series wins over the Texas Rangers and Baltimore Orioles. While the wild card game that took place October 4th was a one game set, it nonetheless marked the beginning of the Blue Jays postseason run, in what was a thrilling game.
Next came the sweep of the Texas Rangers. A heated rivalry that had been renewed from last year's postseason series, which saw the Blue Jays as the division-winning, home team, effectively switching roles with the Rangers this year. But this year was different. No one was pitched at, there were no hard slides, and public enemy number 1, Rougned Odor, was not targeted in any way, except by the fans.
Thus far, the American League Championship Series has gotten off to a rough start for the Blue Jays, being down 3-0 in a best of seven set. Statistically speaking, using the 45-percent model and assuming that each game gives both teams a 50/50 chance of winning, any team down 3-0 has a 4% chance of coming back to win the series. But, out of 33 series' that have started 3-0, only one team has ever comeback to win: the 2004 Boston Red Sox.
As bleak as this may seem for Blue Jays fans, they should not give up hope. The Cleveland Indians, who had an up and down season, are an average team by most measures. Through out the 2016 season, the Indians had 6 3-game losing streaks, coupled with their 14-game win streak, which shook the league. This defines streaky every way you put it.
Leave a Comment
About the Contributor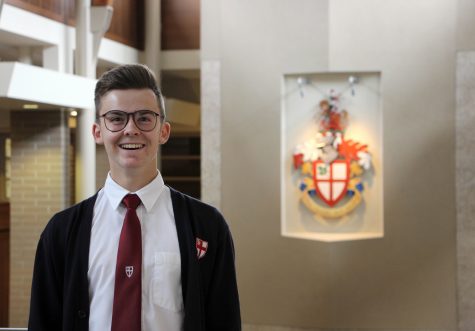 Sandy Fogarassy, Editor, Opinions and Saints of Saints
Sandy is a grade 12 student at St. George's School, Canada's World School for Boys. Sandy has been at the school since the wee years of grade 6 and...