Rugby 9 kick off their season
The Grade 9 rugby team opened their season with a big win over Lord Byng on Thursday the 29th of September at Camosun Park. They played sevens, a more open, faster game of rugby, named sevens because only seven players play per side.  St. George's started their season off well, as they played great and easily handled the Lord Byng team. The team hopes that they can continue this throughout the season, and finish with an ISAA Championship. Success in rugby has long been a tradition at St. George's and the Grade 9s seem destined to carry that on throughout the season.
Leave a Comment
About the Contributor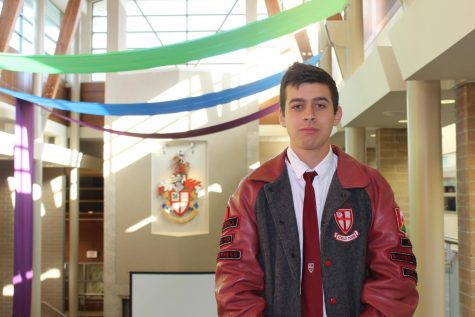 Noah Strang, Editor-in-Chief
Noah Strang is currently a grade 12 student at St. George's School. Noah joined the school in his grade 6 year, and has been a participating student...