Golf Tryouts 2015 @University Golf Club
On March 3,4,10,11, students from all grades are trying out for the St. George's Golf Team of 2015. The tryout consists of a 9 hole tryout at the University Golf Club. Golfers play approximately 2 rounds of 9 holes. After the golfers play their rounds of golf, they are interviewed by the coaches of the team (Mr. Proznick, Dr. Mercer, Mr. Wohlgemuth). Furthermore, the students are not only evaluated on their golf skills, but also on their attitude toward the game.
This year, the players St. George's Golf team will be competing in various events. For instance, golf games are played each week with other schools such as STM or St. John at different golf courses. Furthermore, on April 10-11, there will be the annual Saints Open which is hosted at McCleery and Fraserview Golf Course. (For those who want to compete in the tournament, sign up fast because there are limited spots available! Anyone can join).
However, the golf team will not only be playing tournaments around the Lower Mainland, they might also be playing in tournaments across the border. Some players from the team might compete in the Tom Dolan Invitation which some players might be playing at the Everett Golf and Country Club in Everett, WA on April 13 or the 35th Annual Bill Egbers Memorial Tournament Skagit Golf and Country Club in Burlington, WA on May 8. Furthermore, 5 selected individuals from the team will be competing in the BC High School 'AAA' (Provincial) Championship at Port Alberni Golf Course in Victoria, BC.
Good luck to those competing in golf tryouts!
Leave a Comment
About the Contributor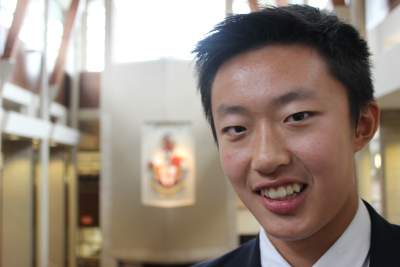 Preston Chan, Saints of Saints Assistant and Video Editor
Preston Chan is in Grade 10 and currently attending St. George's School. He has been a St. George's student since Grade 8. He plays the clarinet in St....