82 years strong: Spring Rugby Preview
 The 82nd spring rugby season has just begun. The season runs from the beginning of March to the end of May. Rugby was the first sport to be played at St. George's. The school introduced rugby in 1933; the first team had 18 players. Currently at St. George's, the rugby is the most popular sport at school. The program has the most members per grade participating. Rugby is more than just a sport at the school. It is a tradition. Rugby is an important part of the culture at St. Georges and the boys represent it well.
Last Year, the senior first XV team won the provincial championships over Shawnigan Lake. It won't be easy to repeat that success this year as some of the players from last year have graduated. However, Will Sauder, Chris Bonner, and Sam Turner, are a few of the dominant grade 11's that fill in the gaps on this year's senior team. The seniors have had a good start to the season winning their first two games against Lord Tweedsmuir and Magee.
The grade 10 team has a special season this year. During spring break most of the team is heading off on the Wales and Ireland rugby tour. The boys have been training hard for the tour. On March 4th, the team had their first game of the season against Lord Tweedsmuir. The boys played solid for most of the game and won 36-22. The team leaves for the UK on March 12th.
The rugby season promises to be very exciting. Some key dates for the season include St. Georges day on April 23rd and the provincial 7's tournament during the May long weekend. The biggest question of the season; will St. George's first XV defend the provincial title? This question will be answered at the end of May, so stayed tuned for updates as the season progresses.
View Comments(1)
About the Contributor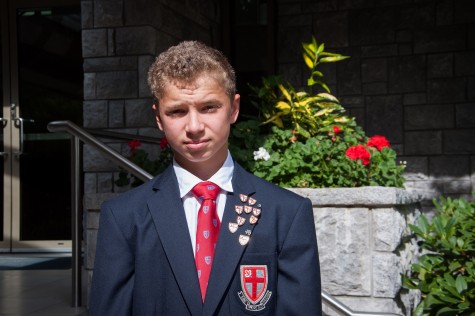 Cameron Burian, Sports Editor
Cameron Burian is a current grade 11 student, at St. George's school, who is actively involved in the athletics program. Cameron plays soccer, basketball,...