Team Players are Successful; Volleyball
On Friday September 26th and Saturday September 27th 2014 the junior varsity volleyball team participated their first tournament at the Langley Events Center. The Gr. 9 and 10 students participating in the tournament were learning how to bond with each other.
The team played a total of 5 games in 2 days. In the first game, against Carver Christian school, the team came out of the gate very strong winning the first set 25-12. Gr. 9 player, Sho Matsuyama went on a roll with his serves and caused the other team real havoc. In the second set the team was struggling for the first half of the game. The guys came together and rallied back to win the set 25-21 and win the match. It was a great team effort.
In the second game of the tournament the team went up against Abbotsford Christian school. In the first set the guys played well but unfortunately fell short 25-20. The team needed to have a strong response in the second set. They did exactly that and were being great team players. Gr. 10 player, Felix Zhang, was having his way at the net and lead the team to a 25-22 victory. The guys fought hard and finished second in the pool.
The next day the team had their first playoff game against Richmond Christian. In the first set the guys were still a bit sleepy and lost 25-22. The team respond well in the second set grinding it out and eventually wining the set 25-21. The team forced the game into a third set. The guys were having lots of fun and playing as one. They got their reward and advanced into the quarter finals.
The quarter finals were tough for the team as they faced Langley Christian school. The team battled hard but lost both sets to get knocked out of 1st place contention. In the second set the guys were team players and gave Langley Christian a good scare.
In the team's final game of the tournament against the Credo Klondike's everyone played hard but sadly lost both sets by two points. The team finished 6th out of 12 teams in the tournament.
The St. Georges junior varsity team had a very sucessful weekend and improved greatly from the beginning of the month. Liam Gray, member of the team, said, "we learned a lot about playing together as a team and to work our hardest to get the best outcome possible". The team bonded together very fast and had a fun 2 days of volleyball.
Leave a Comment
About the Contributor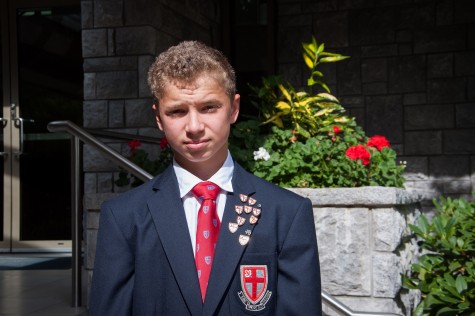 Cameron Burian, Sports Editor
Cameron Burian is a current grade 11 student, at St. George's school, who is actively involved in the athletics program. Cameron plays soccer, basketball,...