81st Year of Rugby Gets Underway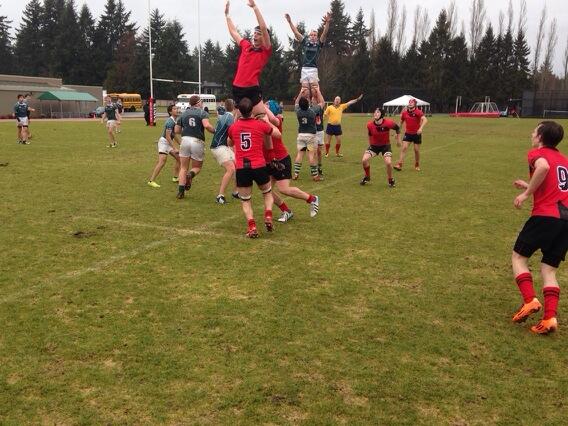 After four long hard months of training in cold, unpleasant Vancouver weather, the 81st year of St. George's rugby commenced on Monday March 3rd, as the team faced off against Lord Tweedsmuir on home soil. Even though this game was only a scrimmage, the boys looked upon it as the first home game of the season. The team came out solid, earning themselves a 55-0 win over Tweedsmuir's 1st XV.
However, the boys had no time to celebrate, as there was work to be put in. They had following games on Wednesday March 5th against Handsworth, as well as Saturday, March 8th against G.P. Vanier. Both teams would prove to be tougher opponents but no match for the St. George's 1st XV, as they defeated Handsworth 52-7, and Vanier 48-10.
"We just wanted to start the season off strong and on our terms, and that's exactly what we did. We set a statement to all the other teams in the province that we want this provincial title more than they do. We know that we have a very important season ahead of us and those past games were the only way to show it," said Marc Levin, one of the captains for the 1st XV.
Not only were these games used at icebreakers for the season, they were also used in order to practice for the upcoming senior rugby tour to Argentina. The varsity rugby program is bringing a 1st as well as a 2nd XV team to play numerous different schools as well as Argentinian rugby clubs. The boys leave on Friday, March 14th and return on Saturday, March 29th. Both teams will be sure to not only represent St. George's, but all the other rugby teams in the province as well.
Leave a Comment
About the Contributor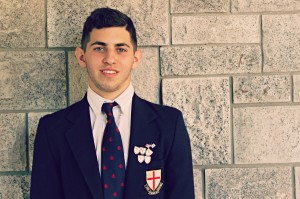 Jayden Bloom, Video Editer
Jayden is currently a Grade 11 student at St. George's and is a Staff Writer for The Creed. His interests mainly lie in Athletics, but also Music. Jayden...